3 men arrested for killing Virar woman over 17,000 debt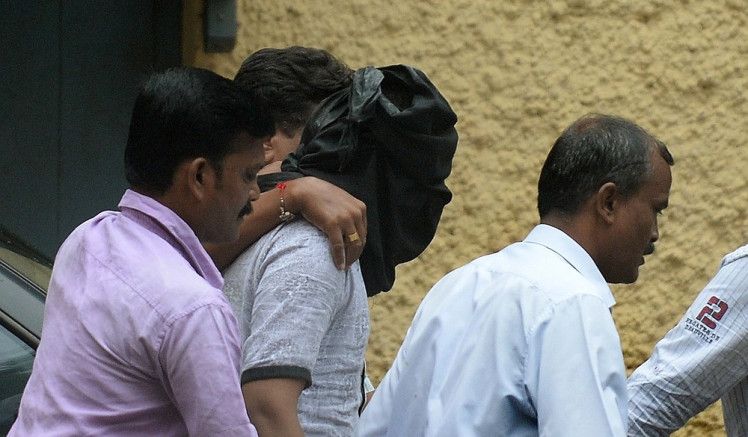 Local Press Co 5-point Snippet
1. The Vangaon police, on Wednesday, arrested three men in connection with kidnapping a 27-year-old Virar woman, but later found that the trio had murdered her and burnt her body.
2. The accused, Mohit Kumar Bhagat (26), Ramavtar Sharma (27) and Shiv Sharma (25) had paid the victim, Kavita Kothari, Rs 17,000 to get involved in a multi-level-marketing (MLM) scheme. But, after they failed to get any benefits they asked Kavita to return their money.
3. After Kavita, a Virar resident, failed to pay them back, the trio decided to kidnap her and ask for ransom to recover their money. Kavita was kidnapped on May 15 after she was on her way to work. The same evening Kavita's father Kishanalal, who worked with a jeweller, received a ransom call for Rs 30 lakh and 3 kg gold.
4. He immediately approached Arnala police, who traced the call and managed to arrest the trio from Boisar on Wednesday. After questioning, the trio confessed that they had kidnapped Kavita and kept her in a flat. But after she told them that they might not get money from her father, they murdered her, put her body in a briefcase and set it to fire in the jungle.
5. Around 5 am on Wednesday, hours before their arrest, Vangaon police were informed about a body stuffed in suitcase and burnt at Sakra Ghat in Dahanu. While the police were still investigating, they learnt about the confession. Kavita's body has been sent for examination to forensic laboratory, while the accused have been booked under 302 (murder) and 201 (destroying evidence) of the Indian Penal Code (IPC).