30,000 people use Mumbai's free Wi-Fi service to watch porn everyday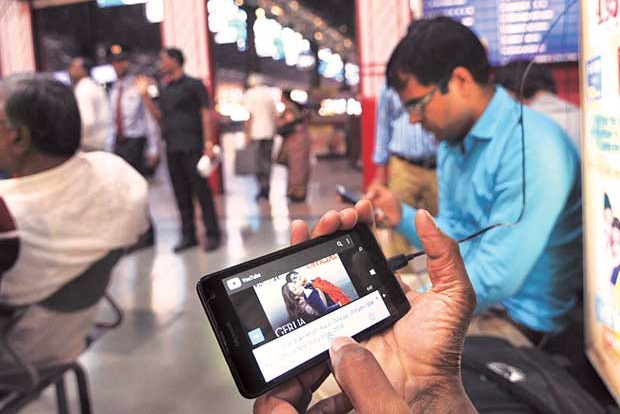 An estimated 30,000 people use Mumbai's free Wi-Fi service to watch porn every day, a report citing statistics from State Information Technology (IT) department has said.
The free Wi-Fi service, launched earlier this year, was started with the intention of ushering in a digital revolution by making free internet available to everyone.
In the four months since its launch, the number of daily users using the service has risen exponentially from a few thousand during the first few days to around 3 lakh today. Over 515 terabytes of data has been downloaded by users so far.
According to an HT report, around 10 percent of the total users – around 30,000 – use the service to watch pornorgraphic websites or content each day.
Although the number seems high, VK Gautam, principal secretary of the State IT department, has said that it is lower when compared to users of other internet services providers.
He also added that the problem could not be eliminated by simply blocking the URL of porn websites.
"This is a game of cat and mouse, where we block such websites and they keep coming up using different domain names. No one can stop them. It is a continuous process, which will go on forever," Gautam told the daily.
"The problem is, people won't stop watching pornography. What we can do is keep refining the system. As soon as a user tries to access such websites, we have a system which blocks the access," he added.
Back in January, Mumbai became the first city in the country to have Wi-Fi connectivity after Maharashtra Chief Minister Devendra Fadnavis launched the largest global public Wi-Fi service.
Under the first phase, hotspots were installed at 500 locations which included a host of tourist destinations like Gateway of India, Chowpatty, Churchgate, CST, Hanging Gardens and Horniman Circle, along with slum clusters and public places.
In phase two, around 700 more hotspots will be added to increase connectivity.