5 Mumbai stations to get '1 Rupee Clinics': First one opens in Ghatkopar today, rest by May 9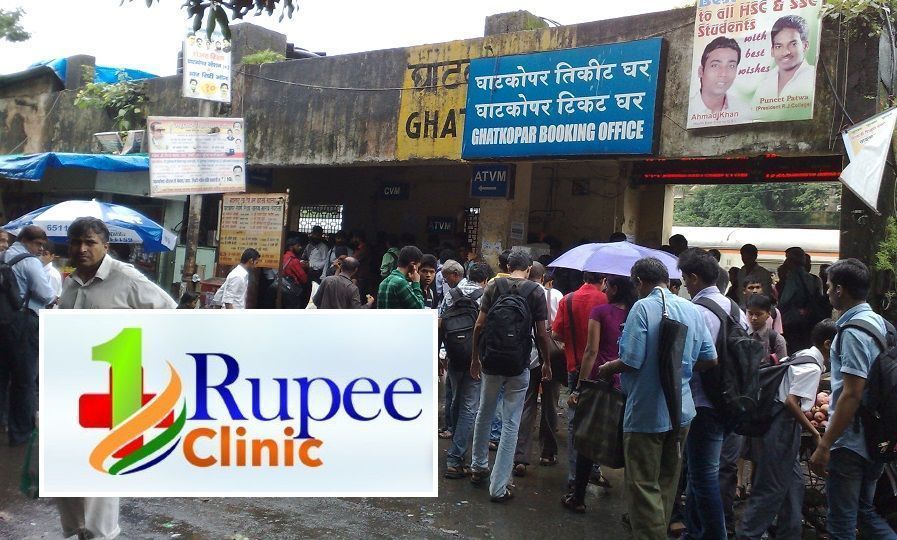 In a bid to provide timely and cheap medical aid to passengers, the Central Railway has tied up with a private organisation to start '1 Rupee Clinics' at five stations in the city. The first one, at Ghatkopar station, will be inaugurated today.
The idea behind starting the clinics is to provide timely help in case of railway mishaps and offer cheap medical consultation to masses. The emergency assistance to accident victims will also go a long way in reducing the number of rail related deaths.
The 24/7 clinics, which will have both doctors with MBBS and MD degrees, will be started at Dadar, Kurla, Wadala, Mulund and Ghatkopar stations from this week. The cost for health check-ups, as the name suggests, will be Re 1.
The clinics are an extension of the existing medical service rooms available for passengers and will be situated within the railway premises. All five are expected to become functional by May 9. The first one, coming up in Ghatkopar, will be inaugurated today.
Based on the success of the pilot project, CR plans to open 15 more clinics on central and harbour line stations like Byculla, Vashi, Vikhroli etc by August this year. It will be extended to Western Railway later.
Apart from regular consultation, the clinics will also have visiting doctors who will provide specialized consultations for psychiatry, gynaecology, skin diseases and others.
Since CR has adopted a public-private partnership (PPP) model for the clinics, it will only offer basic amenities like space, electricity and water, but no money.
Brothers Dr Rahul Ghule and Dr Amol Ghule, who conceptualised the clinics, will be responsible for funding day to day operations.
To raise money, the doctors will be allowed to set up private practice and pharmacies. They will also have to bear the cost of equipment, manpower etc.
The clinics will even have small chemist shops, pathology kits and offers basic medical tests at discounted rates.
Dr Rahul, while speaking about the initiative, said, "The main objective of the clinic is to give primary medical treatment to commuters and accident victims. Each clinic will have a team of over four MBBS doctors and specialist MD doctors will be visiting the clinics for around four hours daily."
According to Dr Rahul, at least 100 patients will be tended to at each of the five stations every day.
At present, the same number of passengers are ferried to hospitals from various suburban stations via the state's own 108 emergency ambulance service.