5 dead, 5 injured as car rams into burning bus in Kamshet tunnel on Mumbai-Pune expressway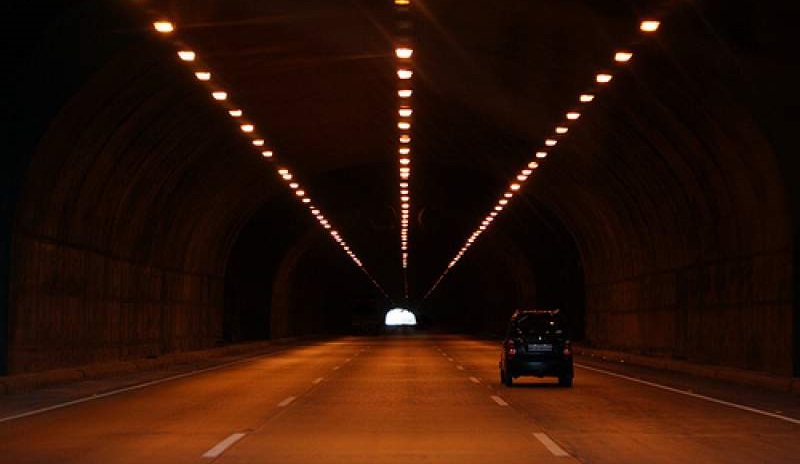 Five people were killed and another five were injured in a major mishap on the Mumbai-Pune expressway, when a car rammed into a luxury bus near the Kamshet tunnel on Sunday evening.
According to officials, the incident took place around 3:30 pm when the rear side of the luxury bus went up in flames due to a technical fault, forcing the driver to halt the bus inside Kamshet tunnel.
The tunnel's security system detected the smoke's presence as an indication of fire and cut off the electric supply to prevent a short circuit.
The driver of the trailing car, caught unaware by the smoke and blackout, ended up ramming the vehicle into the bus.
Following the incident, highway safety patrol teams arrived at the spot and rushed the affected individuals to hospitals in Somatane Phata and Nigdi. Both the bus and the car were headed towards Mumbai.
All five occupants of the car, enroute to Virar from Pune, lost their lives in the mishap. Two of them died on the spot, while the remaining three succumbed to their injuries at the hospital.
The deceased were identified as Dattatray Deshmukh (63), Bhagini Deshmukh (60), Rakhi Patil (38), Shraddha Patil (19) and the car driver Deepak Wagasiya.
Five others, who were injured, were identified as Rupesh Deshmukh (34), Rahul Deshmukh (34), Rupali Deshmukh (28), Sanjay Patil (15) and two-year-old Om Deshmukh. Two of them are believed to be in critical condition.
Traffic on the expressway was severely affected due to the accident. The traffic flow returned to normalcy around 6 pm.
Officials say the delay was more as the mishap took place on Sunday evening, when thousands of motorists typically travel to Mumbai from Lonavala or Pune.
Incidentally, it was the second major incident of the day near Kamshet. Around 8 am, a truck carrying eggs had rammed into a crane resulting in long queues and an hour long delay.
The truck's driver and cleaner both sustained minor injuries and patrol teams had to call for a water tanker to clear the spillage from the road.