50 kg hash worth Rs 2 crores, 280 bottles of cough syrup recovered by NCB from Thane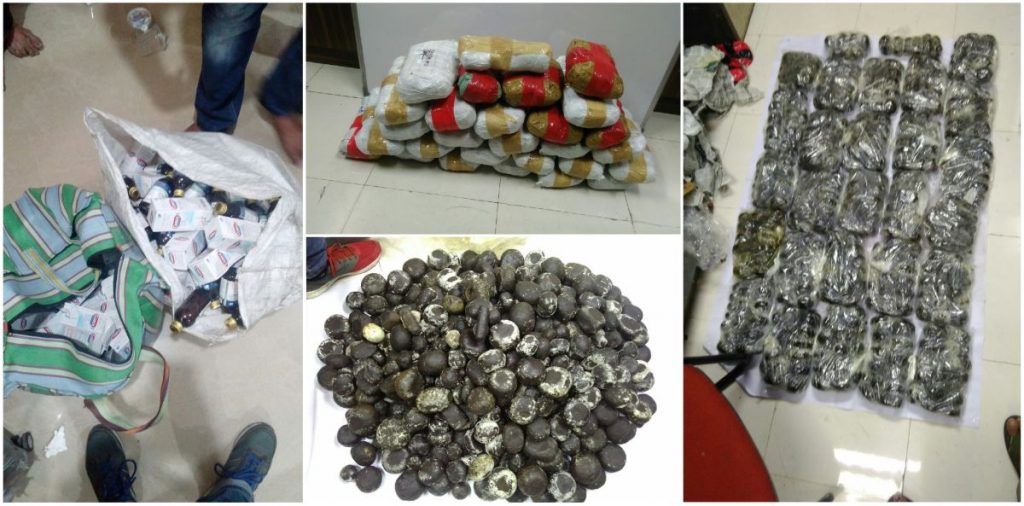 On the intervening night of March 6 and 7, officials with the Narcotics Control Bureau (NCB) managed to seize 50 kg of hash, over 280 bottles of cough syrup and 10 grams of Mephedrone in two separate operations in Thane district.
In the first operation, the NCB officials raided the house of Shakeel Quereshi (alias Shakeel Mota) in Dongri on a tip-off.
From his house, they they managed to seize 281 bottles of Corex cough syrup and 10 grams of Mephedrone. Apart from the banned substances, Rs 5.4 lakh in cash was also recovered.
The NCB also arrested Saqlain Quereshi, Shakeel's son, in connection with the case. According to preliminary information, Shakeel had employed his son for trafficking of Mephedrone.
In the second operation, a truck bearing Jammu & Kashmir registration number was intercepted in general area near Mumbra toll naka.
Upon inspection, officials found 50 kg of hash wrapped in small bags, which were neatly concealed in the truck's false cavity.
The recovered hash is worth approximately Rs 2 crores.
Following the recovery, the driver along with the two intended recipients were arrested. The driver was identified as Khurshid Ahmed, while the recipients were identified as Peter Fernandez and Mohammad Asif.
A detailed investigation of both cases is currently underway.
This report has been covered in a shortened or 'Snippet' format to ensure the most important piece of information is relayed in the shortest possible time. If the story develops further or more relevant information becomes available, we will expand it into a full length article.