6 passengers with 'home quarantine' stamps deboarded at Borivali station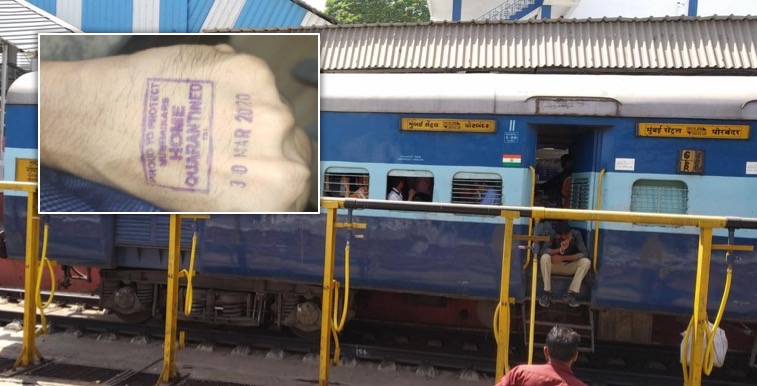 A day after four passengers bearing 'home quarantine' stamps were stopped at Palghar Station, six others were deboarded at Borivali station from a Gujarat-bound train on Thursday after similar stamps were found on their hands.
According to officials, all six had returned from Singapore and been stamped at the airport upon arrival. They were travelling from Mumbai Central to Vadodara by the Saurashtra Express on a single ticket.
"They were in B1 and B2 coaches and were detected by alert Western Railway officials and the co-passengers. They were offloaded at Borivali station and handed over to a medical team," said the official.
This is the second major scare after four students coming from Germany were deboarded at Palghar from the Mumbai-Delhi Garib Rath Express on Wednesday after they were detected travelling with the compulsory 14-day 'quarantine' stamps.
However, it is not clear how in each case the stamped passengers managed to evade the attention of the Mumbai health authorities, reach the railway station, book tickets, board the train and travel unhindered for over an hour before being offloaded.
On March 16, the Maharashtra authorities had implemented the decision to 'stamp' all people arriving from COVID-19 affected countries and shunted to 14 days' compulsory quarantine as a precaution.
Meanwhile, as the number of confirmed coronavirus cases in Maharashtra soared to 47, Chief Minister Uddhav Thackeray again appealed to all who have been recommended 'quarantine' not to venture out in public to curtail the spread of coronavirus.
To discourage people from skipping home quarantine, the Maharashtra police has been ordered to initiate action against such persons under the Epidemic Diseases Act.