After a 7 month wait, penguin exhibit at Byculla Zoo to open for public this Saturday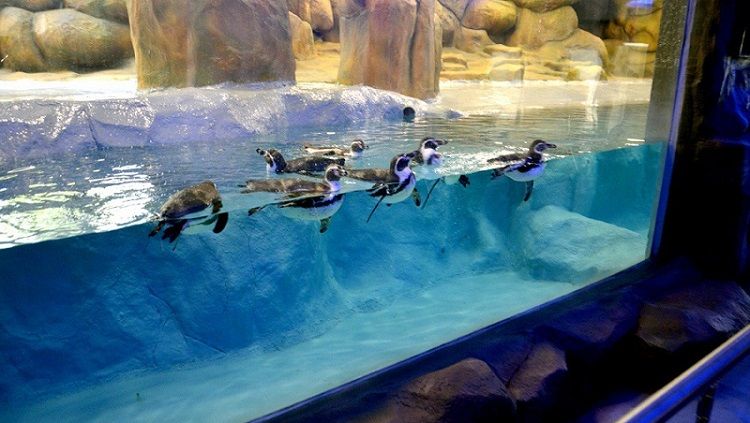 Seven Humboldt penguins, housed in a permanent enclosure at the Byculla Zoo in Mumbai, will be put on public viewing from Saturday onwards, according to civic officials.
"Mumbai Mayor Vishwanath Mahadeshwar along with Shiv Sena president Uddhav Thackeray will inaugurate the newly built enclosure for the penguins on Friday evening.
Subsequently, it will be open for public exhibit the next day (March 18)," a senior civic official said on Wednesday.
However, the newly formed civic house is yet to take a decision on charges/fees for the visitors as a formal proposal on charging an entry fee of Rs 100 for adults and Rs 50 for children below 12 for viewing the exhibit is still pending.
Meanwhile, until a final decision is taken, visitors will have to pay Rs 5 only, the official added.
These penguins, which were kept in the quarantine area in the zoo for seven months since July last year, were moved to the public exhibit https://www.viagrasansordonnancefr.com/viagra-generique/ area in the Zoo last week on March 6 after requisite microbiological tests.
According to Sanjay Tripathi, director of Byculla zoo, the seven penguins – three males and four females – were shifted to the enclosure only after ensuring a conducive ambience.
Eight penguins, including five females, were procured from Coex Aquarium in Seoul on July 26 and brought to the Veermata Jijabai Bhosale Udyan (popularly known as Byculla zoo) in Mumbai.
However, the Zoo lost a penguin named Dory in October 2016 due to some bacterial infection.
The remaining penguins have now been kept in the permanent enclosure, which is spread over 1,800 sq ft and consists of a water pool, accommodation area, air handling units and a chiller system to maintain temperatures between 12 to 14 degrees Celsius.
With agency inputs