Absence of proper barrier between railway track and building lands 12-year-old in coma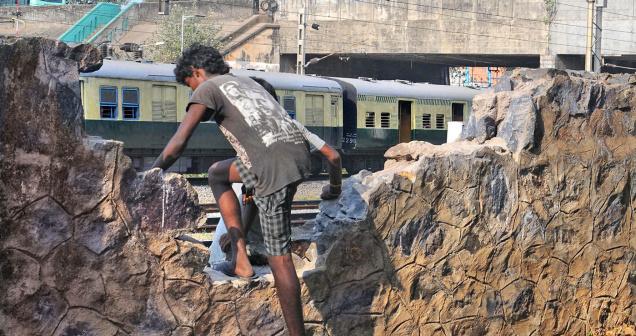 Local Press Co 5-point Snippet
1. A 12-year-old from Pune who was spending his summer vacation in the city at his grandparent's house, has slipped into a coma after he was hit by a train on Monday.
2. Sahil Jadhav, was playing cricket with his friends in Ghatkopar, when one of them hit the ball far away and he went to fetch it. But when the boy did not reappear for a long time, the other children informed residents in the area, who began looking for him.
3. The search was over 15 minutes later when the Standard six ward was found lying unconscious on the tracks. Sahil was immediately rushed to Rajawadi Hospital. Later, doctors informed the child's family that he had slipped into a coma.
4. A probe, launched by the Government Railway Police (GRP) into the matter, revealed that Sahil was hit by a cargo train while he was looking for the ball.
5. Also, the place where the children were playing, is close to the rail tracks and the only barrier between the building area and the tracks is a broken down wall. Residents in the area have blamed the wrecked structure for the incident.