In pictures: Artist adds 'monsters' to daily life in Mumbai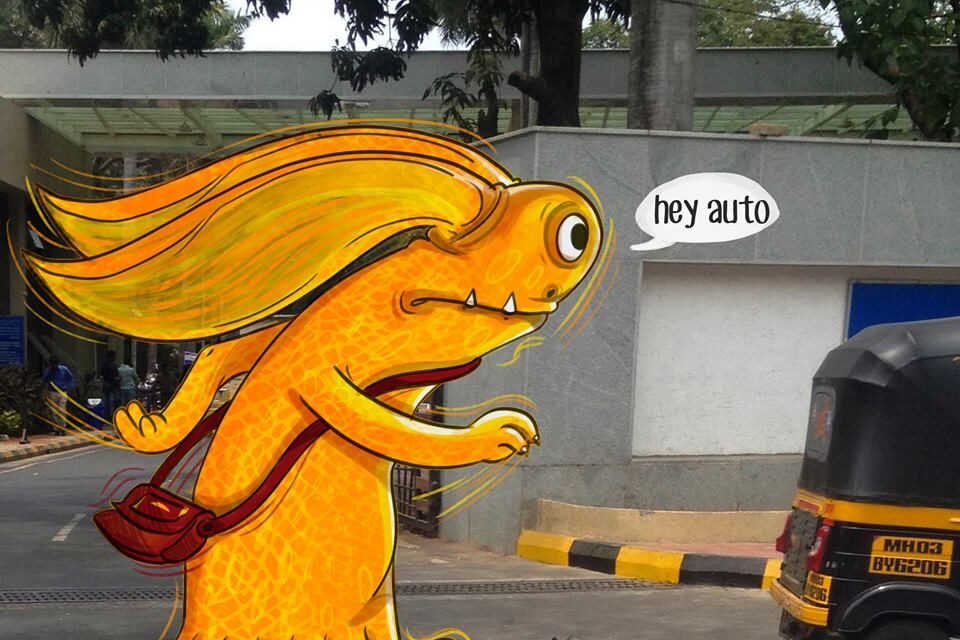 Mumbai-based illustrator, Sebin Simon has been adding cartoons, whom he calls 'monsters', to daily life sightings in the city for a while now. His eye for creative inspiration among commonplace objects like local trains, rickshaws, street lamps and old dusty cars, across the the city has garnered him abundant praise on social media.
The artist's page on Facebook, called Inkology, has over 5 lakh likes and his illustrations under the 'Monster Hub' series have become very popular among Mumbaikars.
We've made a collection of some of the best ways in which Simon's 'monsters' have added life and color to the city's otherwise unnoticed and mundane things.
That moment when you have to travel without headphones
That moment when you finally manage to get a ride
When a distant relative of Godzilla paid Dombivali a visit
When you ask officials about the delay in construction work
When you have to go to office or college but the local is late
"Honey, let's go for a long drive."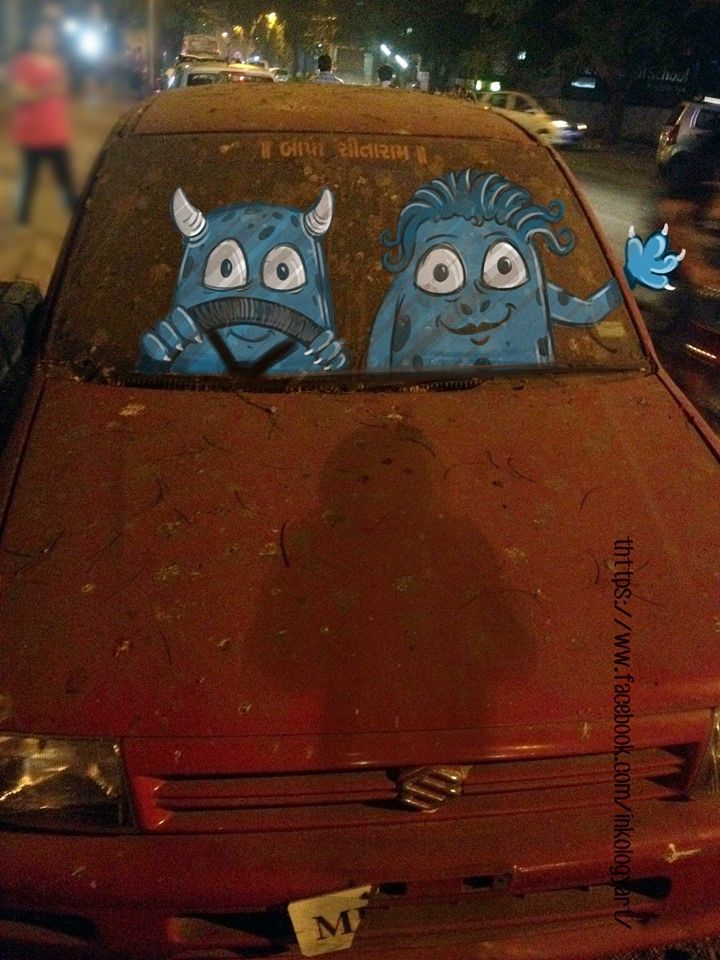 Photo Courtesy: Inkology
This may be the reason why Mumbaikars don't prefer Skywalks
When mango season finally arrives
That moment when you spot a cockroach on the local
When you are at the dentist's office
The inner thoughts of an auto driver during rush hour
So monster, how's the weather in Mumbai?
Heading back home on a Friday like