Amar Mahal flyover in Chembur closed for repairs, expect traffic snarls on Easter Express Highway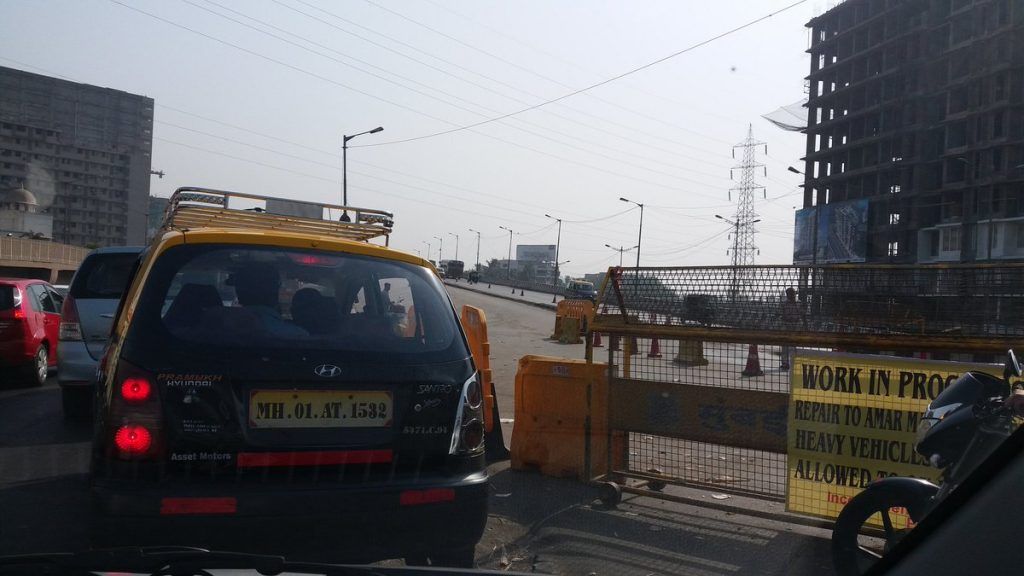 Motorists travelling via the Eastern Express Highway (EEH) should expect traffic snarls while commuting over the next few days as authorities have temporarily closed the northbound lane of Amar Mahal flyover in Chembur for repairs.
The flyover was shut for motorists on Saturday after the joints on the northbound carriageway started slipping and widening. The northbound road if used by thousands of motorists daily to travel from South Mumbai to Thane, Bhiwandi, Nashik etc.
The traffic police first noticed the stressed joints on Friday, following which the flyover was shut for heavy vehicles.
On Saturday, when Public Works Department (PWD) engineers inspected it, they decided to close the entire lane for motorists as a safety precaution. The closure led to long queues and massive delays on Saturday night.
To cater to the Monday morning peak hour rush, traffic police put up dividers on the southbound carriageway and allowed both north and south bound traffic to use the flyover. Heavy vehicles, however, have been barred from using the flyover.
According to a senior official with Suman Nagar traffic police, adequate arrangements have been made to direct flow of traffic via other routes for the next few days. However, delays are inevitable.
"Due to the sheer volume of daily commuters, motorists should expect delays while travelling during peak hours," he added.
In the interim, the the traffic department has urged motorists to use the Eastern Freeway, Govandi/Mankhurd diversions, Santacruz-Chembur Link Road or LBS Marg to avoid delays and ease congestion near the flyover.
Meanwhile, since the contractor responsible for building the flyover – Quadracon Pvt Ltd – has shut shop, the PWD has reportedly sought help from Indian Institute of Technology, Bombay (IIT-B).
Professor Ravi Sinha of IIT, along with PWD engineers, inspected the bridge on Sunday. A technical evaluation of the same is underway and is expected to complete by tomorrow.