Armed druggie tries boarding ladies coach, gets detained by commuters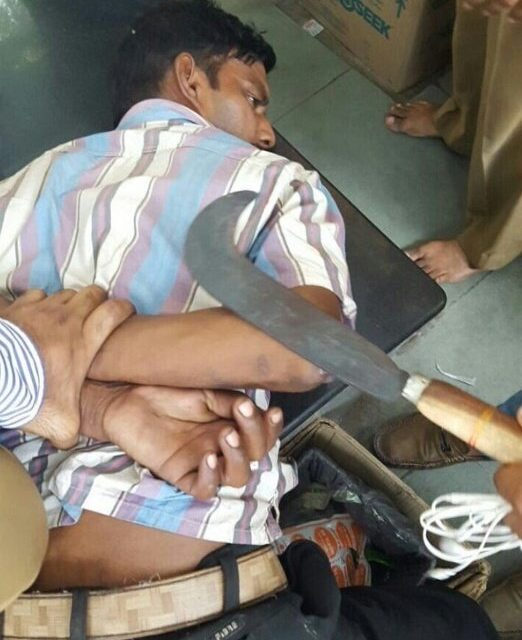 Local Press Co 5-point Snippet
1. Dharmendra Tiwari, a crime journalist with a city daily, with the help of a few other commuters confronted a suspected drug addict and stopped him from boarding the ladies compartment of a CST-bound train at Sandhurst Road station on Wednesday.
2. The man had boarded the first–class compartment of the train at Kurla. Tiwari was in the same coach and noticed an object protruding from the back of the man's trousers while he was sitting near the footboard.
3. Suspecting it to be a weapon, the scribe took the picture of the man and sent a message on the GRP helpline, who assured him that a constable will be present at Byculla station.
4. But, the constable missed to train and failed to appear on the spot. When the train reached Sandhurst Road station, the man got down and started walking towards the adjacent first-class ladies compartment.
5. The journalist and another commuters quickly alighted and stopped the man. When they pinned him down, they found he was carrying a sickle. Soon a crowd gathered and two constables arrived to take him into custody.