Trailer of TE3N starring Amitabh, Vidya and Nawazuddin unveiled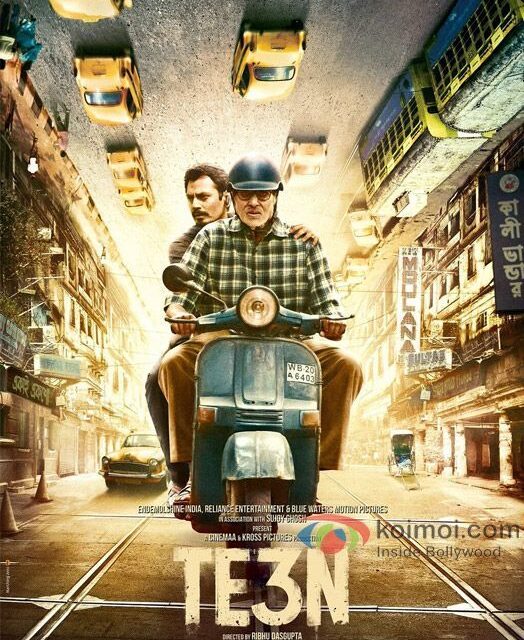 Local Press Co 5-point Snippet
1. The trailer for Amitabh Bachchan, Vidya Balan and Nawazuddin Siddiqui starter TE3N was released today.
2. In the thriller, Amitabh will be playing the role of a grandfather coming to terms with the disappearance of his granddaughter Angel. Vidya Balan will be portraying a feisty cop and Nawazuddin Siddiqui will essay the role of a priest.
3. The movie is directed by 'Pyar Ka Punchnama' director Clinton Cerejo and produced by 'Kahaani' director Sujoy Gosh.
4. TE3N was slated for a release on May 20- the same day as Aishwarya Rai Bachchan's Sarbjit releases. Amitabh Bachchan wanted to avoid the box office clash and asked the makers to postpone the release date.
5. Sr. Bachchan's request was adhered to and TE3N is now set to release on 10th of June. You can watch the gripping trailer here: