Auto unions demand Rs 6 hike in fares, threaten indefinite strike from July 9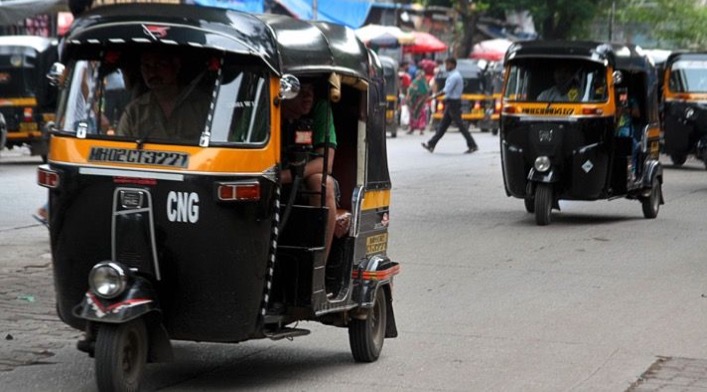 Auto-rickshaw unions in the state have demanded a Rs 6 hike in minimum fare, failing which they have threatened to go on an indefinite strike from next month.
According to Mumbai Autorickshawmen's Union leader Shashank Rao, over 10 lakh auto drivers across the state, including two lakh in Mumbai, will go on indefinite strike from July 9 if their demands are not met.
The leaders of several major auto unions met in Mumbai's Goregaon on Sunday to press for their demands. They have given the state government time till June 30 to meet their demands or brace for a state-wide strike.
The unions have demanded a Rs 6 hike in fares, from the current Rs 18 to Rs 24, in accordance with the Hakim Committee report and absence of any increment in the last three years.
Apart from the fare hike, the unions have sought the implementation of welfare schemes for drivers like as medical, insurance and pension.
Further, they have also demanded action against Ola/Uber cabs and private buses, which they claim are plying illegally in the state.
They have asked the state to regulate app-based cabs by bringing them under the City Taxi scheme and station flying squads to take action against private buses ferrying passengers.
The unions will soon submit their demands in writing to Maharashtra Chief Minister Devendra Fadnavis and Transport Minister Diwakar Raote.
The call for fare hike comes days after a similar demand was made by the Mumbai Taximen's Union, the city's largest union of kaali-peeli taxi drivers.
The union has sought a hike in minimum fare from the existing Rs 22 to Rs 30 and threatened to go on strike if the state fails to pay heed to its demands.