Hike minimum fare from Rs 22 to 30 or face agitation: Taxi Union tells State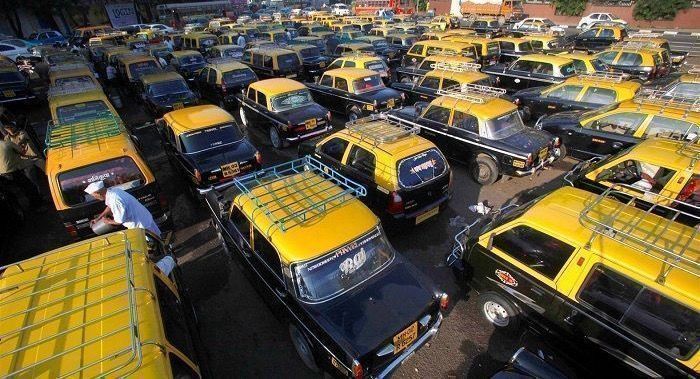 The Mumbai Taximen's Union, the city's largest union of kaali-peeli taxi drivers, has demanded a hike in minimum fare from the existing Rs 22 to Rs 30, failing which its drivers will go on strike.
The union's general secretary, A.L Quadros, has conveyed the demands to State Transport Minister Diwakar Raote in a letter. The union has given the state 15 days to take a call on the hike and threatened to launch an agitation if their demand is not met.
The call for fare hike comes amid the rise in prices of compressed natural gas (CNG), insurance and cost of living. The previous hike in fares was approved in 2013 but implemented in 2015, when the minimum fare was hiked from Rs 21 to Rs 22 for every 1.5 km.
Since then, the cost of CNG has risen five times, Quadros claimed, adding that black and yellow taxi drivers are facing a loss of Rs 1 per kilometre currently.
"In these four years, expenses have gone up multiple times. Cost of living, maintenance, and insurance cost have gone up substantially besides the CNG price increase for five times. Therefore, it has become difficult to drive a taxi. Hope that the government will accept our demand or we have to go on strike," Quadros told Zee Business TV.
The union leader also highlighted that the state was yet to accept the recommendations of the Khatua Committee, which in 2017 recommended a Rs 1 per kilometre hike in fares.
The government, meanwhile, is yet to respond to the demands.
Incidentally, not so long ago, kaali-peeli cabs were the third most common mode of public transport in the city after local trains and BEST buses.
However, their numbers have been dwindling as app-based cabs, which have become the preferred means of transport for commuters due to their service levels and convenience, have been eating into their market share.
As a result, Mumbai now has four app-based cabs for every kaali-peeli.
Further, commuters' apathy towards black-yellow cabs implies that even if the fares are hiked, it may have little impact on their earnings as the number of rides may go down further, inadvertently benefitting cab aggregators like Ola and Uber.