Bandra-Worli sealink toll to be hiked from Rs 60 to 70 in April, continue till 2068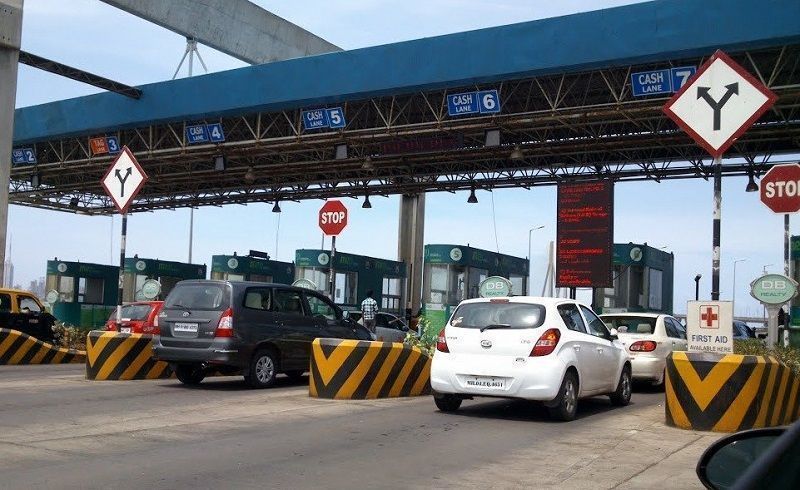 Much to the dismay of motorists, the toll on the Bandra-Worli sealink will be hiked to Rs 70 from April 2018 and is expected to continue till 2068 to fund the upcoming sealink till Versova.
The revision comes in the wake of a significant policy change by the Maharashtra government, wherein it decided to sell the toll collection rights of infrastructure projects for shorter durations of two to three years, reported TOI.
Earlier, the state government would set the toll collection period between ten to 20 years.
But, it received flak from motorists who were forced to continue paying even after the toll operator had recovered its investment and made profits, like in the case of Mumbai-Pune expressway.
Mumbai Entry Point Toll Ltd (MEPTL), which bagged the toll collection contract from Maharashtra State Road Development Corporation Ltd (MSRDC) yesterday, was the first developer to be awarded a government contract for a shorter period.
The infrastructure firm has been contracted to collect toll for three years starting mid-July, for which it has paid Rs 325 crore upfront.
"MEPTL will not only collect the toll and the interest on the upfront payment for a shorter period of three years, but will also have to ensure recarpeting of the sea link, besides ensuring security, anti-corrosion treatment and other maintenance works," an official told the daily.
The Bandra-Worli sealink toll is hiked by 18 percent every three years. It was revised in March 2015 last, when it was hiked from Rs 55 to Rs 60. The toll will be hiked to Rs 70 in April 2018.
The private toll collector is expected to collect an estimated Rs 11,400 crores at the five entry points to the city by 2026, five times the amount it had deposited with the state to maintain the city's flyovers and both Eastern and Western Express Highways.
From the Mumbai-Pune expressway, it is expected to collect an additional Rs 12,000 crore by 2030 – three times the cost incurred on building the expressway.
The government, meanwhile, has extended the toll collection at the Bandra-Worli sea link by up to 29 years from the earlier deadline of 2039. The extension till 2068 will help fund the new sea link between Bandra and Versova.
The toll collection deadline for the Navi Mumbai and Mumbai-Pune expressway has also been extended by 12 and 15 years respectively.
As a result, the Navi Mumbai toll collection will continue till 2038 and motorists will have continue paying toll on the expressway till 2045.