BJP will win BMC elections on its own, won't need post-poll alliance with Sena: CM Fadnavis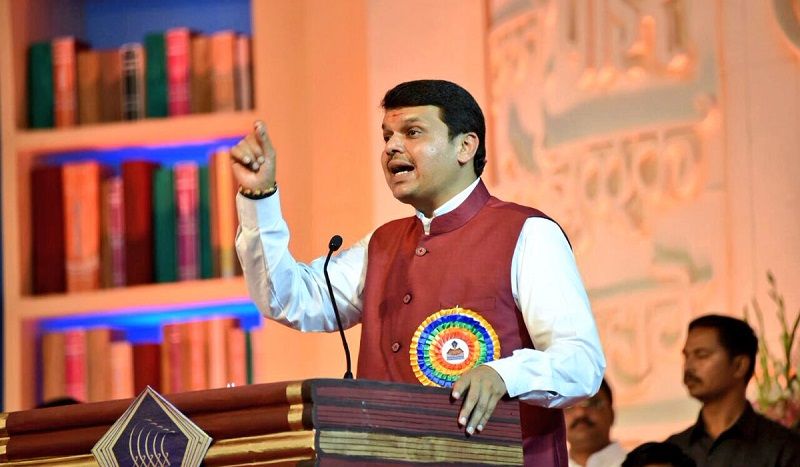 Maharashtra Chief Minister Devendra Fadnavis has reaffirmed his stance and claimed that his government will last the full term and that the BJP will come to power in the civic elections in Mumbai on its own.
In the upcoming civic body elections, including that of the cash-rich BMC, Fadnavis said he was confident that BJP will come to power by itself and not require a post-poll alliance with Sena.
"My government is strong and will last for the full five years. We are in alliance with Shiv Sena in the state, but we will not require their support in the BMC and we will win comfortably," Fadnavis said in an interaction with city journalists organised by the Mumbai Hindi Patrakar Sangh.
Shiv Sena and BJP, ruling alliance partners, could not work out a tie-up for Mumbai elections this time. Sena is the senior partner in the civic body, while BJP has more say in the state government.
Reacting Sena leader Sanjay Raut's reported statement that Fadnavis government was serving a notice period, the CM said "We don't work on notice. Those who are putting us on notice are not taken seriously in their own party and we too don't take them seriously."
While political pundits felt that the alliance fell through because of seat-sharing, Fadnavis claimed that it wasn't the case. BJP's demand of transparency in Brihanmumbai Municipal Corporation led to the rupture, he said.
The CM added that the BJP would not compromise on its manifesto, which released today, and that the party's differences with Shiv Sena were over the style of functioning (of the BMC).
"We wanted to set the development agenda first, and not the number of seats to be contested by both the parties. However, Sena rejected our development agenda and told us that they will not give us more than 60 seats," he added.
In the Assembly polls of 2014, BJP showed their capabilities and therefore, they will not require Shiv Sena's support in BMC, the CM concluded.