Black and yellow taxis may stop protesting against Ola, Uber for good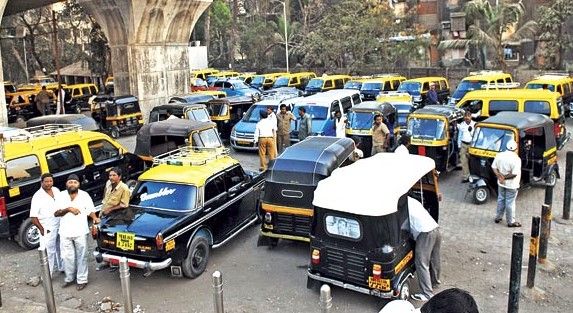 In a recent development, the Maharashtra government may allow black and yellow taxis along with fleet taxi operators to move over to app-based aggregators like Ola and Uber, provided they abide by certain norms.
Reportedly, fleet taxi operators like Meru and Tabcabs who have been given licenses under Fleet Taxi Schemes 2007 and Phone Fleet Taxi Scheme 2010, would be given 'deemed permission' to switch over to app-based taxis.
However, black and yellow cabs will have to adhere to certain conditions before making the switch. According to reports, taxis will have to stay with one aggregator for at least a month, instead of working with multiple providers, and install a rooftop indicator for easy identification.
Since app-based taxis are air-conditioned, black and yellow cabs may also be asked to ensure that they have a functional AC before picking up fares. However, this condition might be enforced by the provider and not the government.
The decision to allow other taxis to switch over to app-based ones was taken at a recent meeting about City Taxi Scheme 2015, chaired by chief minister Devendra Fadanvis. According to reports, the government is about the make another revision to the scheme before inviting suggestions from the public.
The City Taxi Scheme 2015 was drafted last year following strong protests by auto and taxi unions, who were losing business to their heavily funded and technologically superior counterparts. The unions argued that the aggregators were allowed to operate without any regulation which gave them a significant advantage over regular cabs.
The protests, however, might be a thing of the past if taxis make the switch over to aggregators.
While the new revision might be enough to lure many taxis to join the ranks of app-based providers, some feel that it might create a new problem in the long run.
Since most app-based taxis have a minimum fare ranging from Rs 40 to 50, commuters seldom opt for them for shorter rides. That segment is still dominated by regular taxis, whose minimum fares start at Rs 22.
As a result, if many taxis make the switch over to app-based aggregators, it might adversely affect those who use them to travel short distances. The lesser numbers might also impact those commuters who haven't started using app-based taxis till now or don't own a smartphone.