FOBs on Central line will soon show 'expected' time of arrival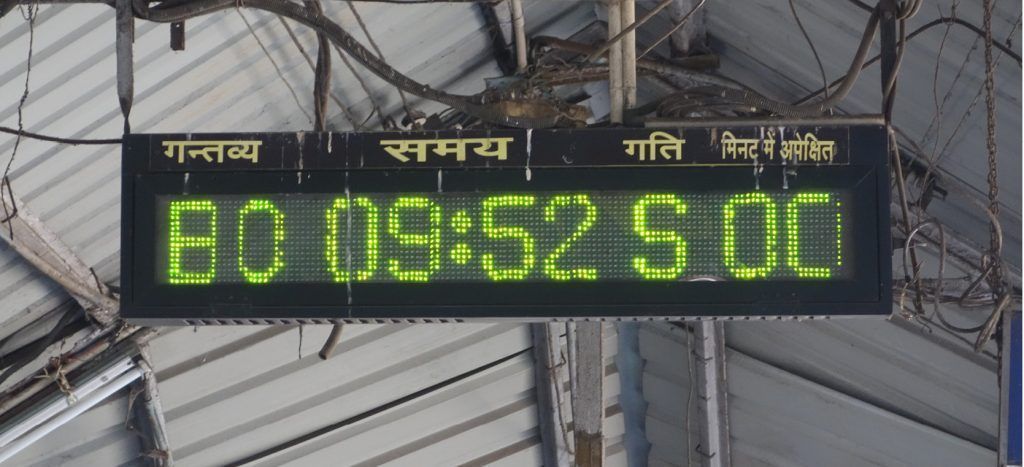 In a good news for commuters travelling on the Central line, the railway authority has decided to display the expected arrival time of all suburban trains next to the indicators installed on the foot-over-bridges (FOBs) in a bid to prevent passengers from running behind trains and trespassing.
Currently, passengers travelling on the Central line are only shown the scheduled arrival time of trains on FOB indicators. The actual arrival time, on the other hand, is only visible on indicators installed on the railway platforms.
At bigger stations, where commuters prefer to travel via fast trains whenever possible, they see train's scheduled time on the indicator and decide whether it makes sense to wait for the fast train or opt for the slower train.
However, only after reaching the platform do they come to know if the train has been delayed. In an attempt to now catch the slower local, many resort to crossing the tracks instead of taking the FOB to the subsequent platform, which may result in untoward incidents.
To prevent such incidents, CR authorities have decided to display the expected time of arrival of trains across all its 26 stations.
"We have decided to have arrival time indicators on the FOBs at all the suburban stations to prevent inconvenience to commuters. This work will be completed in six months to one year," said Central Railway's divisional railway manager Ravinder Goyal.
The Train Management System (TMS), which displays the expected time of arrival, was implemented across WR in 2003 and on CR by mid-2012.