Man trying to smuggle 124 iPhones nabbed by custom officials at Mumbai airport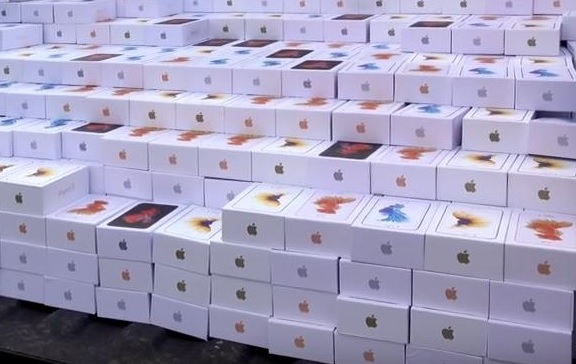 The Air Intelligence Unit (AIU) of the customs department arrested a man trying to smuggle 124 iPhones into the country during the wee hours of Saturday.
The accused, Mohammad Yunusmiya, was nabbed during a security check at Chhatrapati Shivaji International Airport. Yunusmiya holds an Indian passport issued from Capetown and had flown from South Africa.
According to an HT report, custom officials found the contents of his suitcase suspicious during a baggage scanning, following which they conducted a detailed check.
During the check, they found 124 Apple iPhones concealed in a plastic sack stuffed inside his luggage. The consignment comprised of 67 iPhone 7s and 57 previous generation iPhones worth an estimated Rs 43 lakh.
The AIU also arrested a woman who had come to collect the handsets.
Officials learnt about the woman while scanning through Yunusmiya's call logs. The woman had called him immediately after the flight had landed.
Yunusmiya was asked to call her to a spot close to the airport, where officials laid a trap and nabbed her.
During questioning, officials learnt that the passenger was a carrier and the woman had come from Gujarat to collect the phones.
A further probe is underway to ascertain if the duo worked alone or are a part of an organized syndicate.
Meanwhile, both were produced in court and subsequently granted bail.
According to one source, the AIU has been more vigilant over the last few weeks due to a rise in the number of currency and gold smuggling cases in the wake of demonetization.