BMC officials raze 4 shops in Lower Parel for encroaching on footpath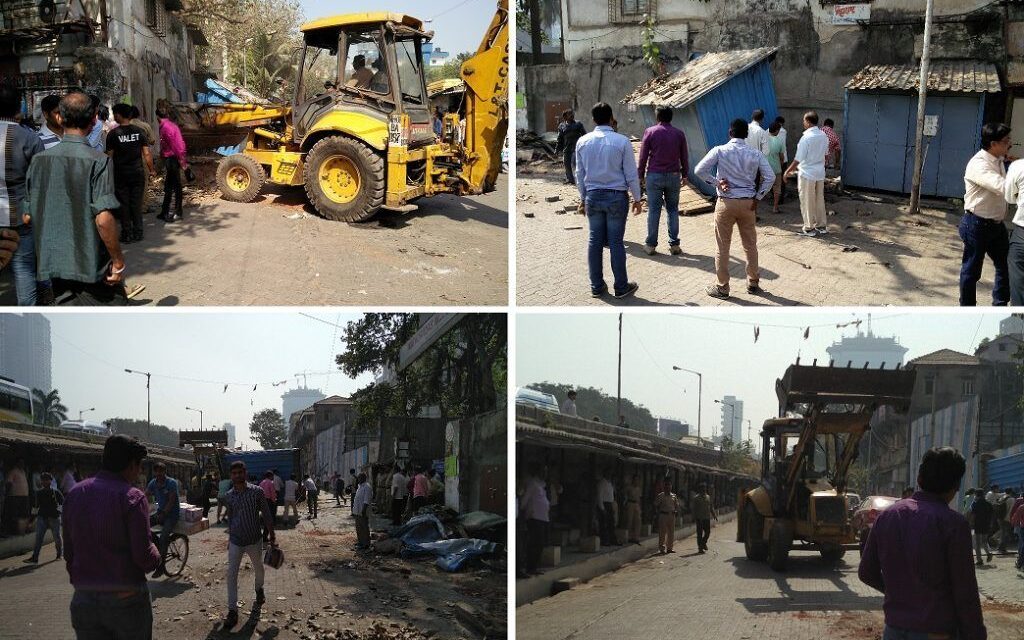 A team of officials from Brihanmumbai Municipal Corporation's (BMC) G-South Ward on Thursday razed four shops in Mumbai's Lower Parel area for flouting civic norms.
The shops were located right next to the gate of Mathuradas Mill Compound at Senapati Bapat Marg near Railway Colony in Lower Parel.
The shops, including a tea/paan stall, cycle repair shop and paratha stall, were razed around 1 pm by BMC workers in the presence of both a team of BMC officers and a dozen policemen.
According to sub-engineer Abhijeet Dixit (G-South Ward), who was on the spot supervising the demolition, the stalls were demolished for illegally encroaching on the footpath.
While speaking to Local Press Co, Dixit said, "We had served them a notice prior to initiating the demolition drive. Since no action was taken, we had to raze the structures as they were encroaching on the footpath."
We will also take action against illegal constructions and encroachments inside the compound, Dixit said.
Ahead of the upcoming civic polls, scheduled for February 21, the BMC has been conducting demolition drives across the city.