BMC sets up 34 fire compliance cells to monitor hospitals, malls & theatres in addition to hotels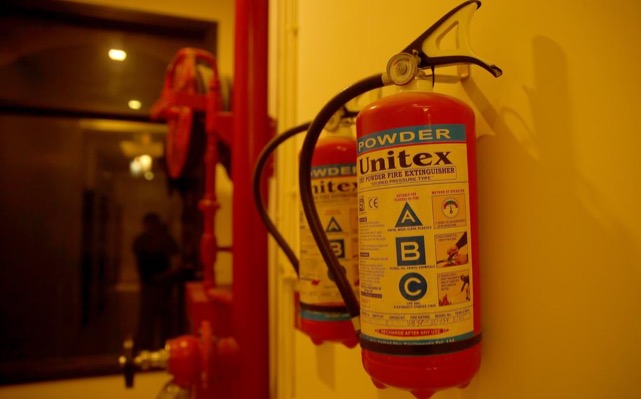 In the backdrop of recent fire related incidents in the city, the Brihanmumbai Municipal Corporation (BMC) has set up 34 cells to monitor fire compliance norms at commercial establishments and other buildings, and act against them if they violate safety rules.
The setting up of the fire compliance cells by the civic body comes in the wake of the blaze at a pub in the Kamala Mills Compound, which killed 14 people last month.
"Municipal Commissioner Ajoy Mehta gave the direction for setting up fire compliance cells in the city to prevent incidents of fire at commercial establishments and act against them if they violate safety norms," a civic official told PTI.
Following Mehta's direction, the Mumbai Fire Brigade yesterday nominated 34 fire officers, one each in 24 administrative wards and 10 in reserved ones, to ensure fire safety compliance by buildings and establishments.
"After the Kamala Mills Compound incident and a spate of fire mishaps subsequently, the commissioner issued strict orders to ensure compliance with fire safety norms," the official added.
Mumbai fire brigade chief P S Rahangdale said, "So far we did not have dedicated fire officers in our pool. Now these officials, in coordination with local ward officers, will conduct routine inspections and ensure fire safety compliance as per guidelines under the the Maharashtra Fire Prevention and Life Safety Measures Act."
He said the designated fire officers will conduct inspection of buildings, cinema halls, malls, godowns, hospitals and nursing homes.
"If any negligence is found in an establishment, the officer will inform the local ward officer and initiate suitable action against it," Rahangdale said.
Meanwhile, the BMC in a statement, said its team conducted inspection of 619 eateries and other establishments in the last two days and sealed three of them for violation of norms.
Besides, illegal constructions were demolished at 49 places and 369 establishments were asked to comply with the fire prevention and safety rules, the BMC said.
With PTI inputs