Uddhav Thackeray's meeting with union leaders unsuccessful, BEST strike enters day 4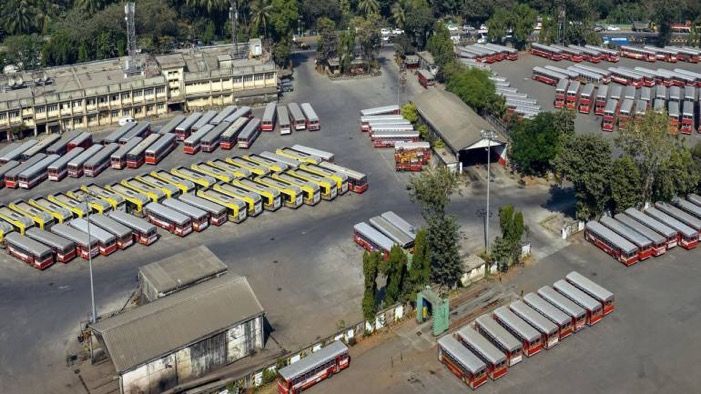 The travel woes of lakhs of Mumbai commuters continued on Friday as Brihanmumbai Electricity Supply and Transport (BEST) workers' strike entered the fourth day.
Shiv Sena president Uddhav Thackeray, whose party controls the BMC, met the BEST union leaders in the presence of Mayor Vishwanath Mahadeshwar, municipal chief Ajoy Mehta and BEST commissioner Surendra Kumar Bagde on Thursday.
The negotiations went on for nearly five hours but failed to break the deadlock.
"The officials have refused to relent on our demands to merge the budget of BEST with that of the BMC. Therefore, the strike will continue. They did not agree to even give us a written assurance about our other demands," BEST Workers Union president Shashank Rao told reporters after the meeting.
After Thackeray's unsuccessful attempt at finding a middle ground, the union has turned to Maharashtra Chief Minister Devendra Fadnavis, seeking a written assurance on its demands.
Meanwhile, BEST Sanyukta Kamgar Kruti Samiti (BSKKS), a joint action committee of the unions, has called a meeting today to decide the next course of action if the administration fails to give in.
A PIL filed in the Bombay High Court seeking a direction to BEST workers to end the strike will also be heard today.
At least 32,000 employees of Mumbai's civic transport from a long time have been demanding for merging of BEST budget with 'A' budget of BMC.
They are also seeking resolution of the issue of employee service residences and recruitment. When the talks with the authorities failed, the employees resorted to the indefinite strike.
BEST runs around 3,300 buses in the metropolitan every day, ferrying close to 25 lakh commuters – the second highest after the city's suburban rail network.