Bombay HC refuses to classify Aarey as forest, dismisses petition against felling of 2,600 trees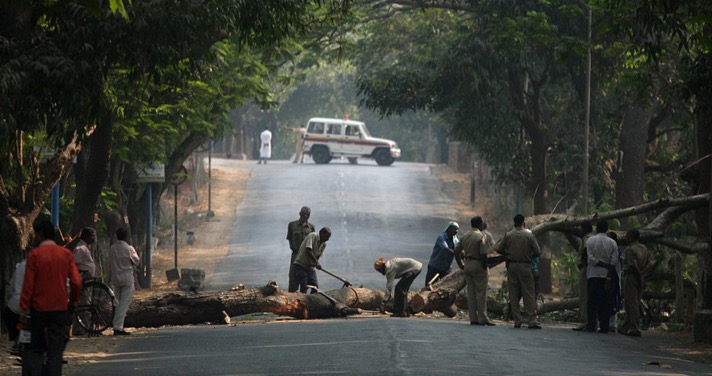 In a major setback to the 'Save Aarey' movement, the Bombay High Court on Friday refused to classify Aarey colony as a 'forest' and dismissed petitions challenging the felling of over 2,600 trees to make way for a car shed for the Mumbai Metro.
A division bench of Chief Justice Pradeep Nandrajog and Justice Bharati Dangre dismissed four petitions filed by NGOs and environmental activists on issues related to Aarey Colony in Goregaon.
In one of the pleas, activist Zoru Bathena had pleaded that the area be given the status of a floodplain. In another, NGO Vanshakti sought that Aarey be declared a forest and ecologically sensitive zone.
Two separate petitions were filed by Bathena and Shiv Sena corporator Yashwant Jadhav, challenging the decision of the BMC tree authority permitting the Mumbai Metro Rail Corporation Ltd (MMRCL) to cut 2,646 trees to construct a metro car shed.
In August, the Brihanmumbai Municipal Corporation (BMC) had approved the felling of trees, following which several activists, environmentalists, and citizens came together to launch the 'Save Aarey' campaign.
The BMC's tree authority, whose nod is mandatory for the felling of more than 20 trees in the city, approved felling of 2,185 trees and transplanting (uprooting from the original spot and replanting them at an alternate spot) 461 trees from the area.
Meanwhile, the MMRCL and the BMC, in their affidavits, maintained that the petitions were stalling a public transport project which is in larger public interest and vital public infrastructure.
The delay in construction of the car shed was causing a Rs 4.23-crore loss per day to the company and the state government, they said.