Brazilian held with cocaine worth 24 crore at Mumbai Airport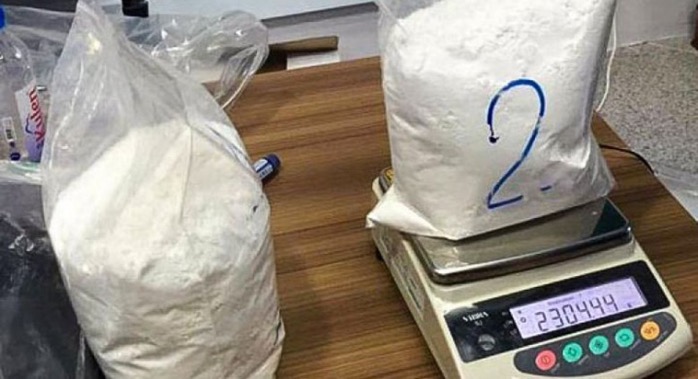 In this year's biggest cocaine haul, the Air Intelligence Unit (AIU) of Customs arrested a Brazilian man at Mumbai International Airport and recovered cocaine worth Rs 24 crore from his possession.
The passenger, identified as Rodrigo Dos Santos Alves had travelled from Sao Paulo in Brazil to Addis Ababa in Ethiopia on July 21 and reached Mumbai on July 22.
The Air Intelligence Unit sleuths intercepted Rodrigo on the basis of profiling and went on to carry out a detailed body and x-ray check. During the search, officials found 4,015 grams of white powder, which turned out to be cocaine.
The banned substance was stored in two transparent plastic pouches and tied to his waist with the help of adhesive tape. Officials said it was the biggest drug haul this year.
Rodrigo admitted to possessing, carrying and concealing the drugs, following which he was charged under relevant sections of the Narcotics Drugs and Psychotropic Substances (NDPS) Act and arrested.
The accused reportedly told officials that he was offered USD 3,000 by a man in Sao Paulo to ferry the drugs to India.
Officials have launched a probe to find out if the Brazilian national had any accomplices and ascertain the destination where the cocaine was supposed to be delivered.
The AIU has been on alert amid rising cases of carriers attempting to smuggle banned substances via airports.
The arrest comes a week after the Bandra unit of Anti-Narcotics Cell (ANC) arrested a Nigerian man for possessing 1.2 kg high-quality cocaine worth Rs 6.12 crore.
The accused, Bonavenchure Nzubechukwu Nwude, had picked up the cocaine parcel from Delhi and intended to adulterate and sell the substance to peddlers in Mumbai.