Ulhasnagar Towing: Traffic constable suspended for assaulting elderly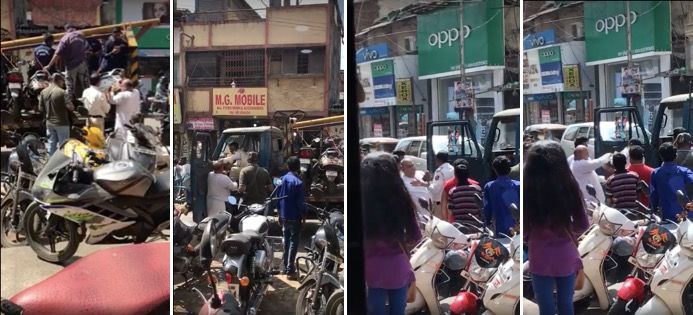 A day after citizens slammed the police department for the Ulhasnagar towing incident, wherein a constable slapped an elderly, Thane traffic police responded by suspending the official in question.
According to police sources, Thane Traffic Deputy Commissioner of Police (DCP) Amit Kale suspended constable Baliram Patil for failing to take control the situation and manhandling the 55-year-old.
The incident took place on Sunday when Patil towed a Honda Activa belonging to Jawahar Vasumal Lulla.
While Lulla was trying to convince the constable, an argument ensued between the two. Things got out of hand after the elderly tried to stop the towing van from leaving, following which Patil got down from the van and slapped him.
Although Lulla retaliated by slapping him back, the towing staff quickly cornered the Ulhasnagar-resident and began assaulting him.
Locals came to Lulla's aid, following which he was taken to the police station for questioning. He later complained of high blood pressure for which was taken to Central Hospital.
Meanwhile, a non-cognizable complaint, for stopping a public servant from discharging his duty, was registered against Lulla at the Central police station.
Incidentally, the towing incident was captured on tape by a bystander and uploaded to social media. The video quickly went viral and drew sharp critisism from netizens who demanded action against the official.
"Even if a person parks in a no-parking zone, it does not give a police officer the right to slap him. The constable could have handled the situation better considering the owner was elderly and without resorting to violence," an eye-witness told Local Press Co.