Businessman robbed of Rs 4 lakh Rolex watch in broad daylight in Andheri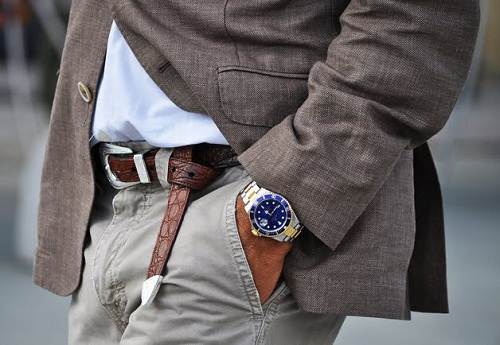 Local Press Co 5-point Snippet
1. On Monday morning, a businessman was robbed of his Rolex watch worth Rs 4 lakh by two persons on Balasaheb Deoras Marg in Andheri.
2. According to the businessman, he was walking when suddenly two people came from behind and dragged him to the corner across the street. One of them then pressed a blunt object against his back and the other demanded his valuables.
3. When the businessman informed them that he did not have much cash on him, the duo grabbed his watch and fled from the spot.
4. The victim immediately rushed to Amboli police station to register a complaint.
5. While the complaint has been registered, the police are also conducting a parallel inquiry into the matter to verify the authenticity of the sequence of events.