Chandan Cinema to turn into commercial complex with high-end shopping mall, multiplex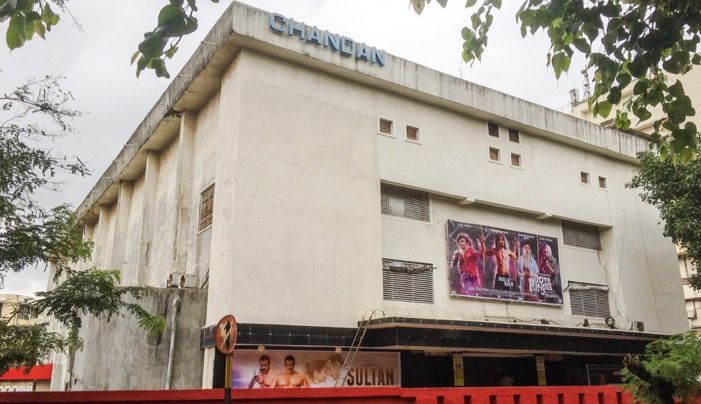 The 45-year-old Chandan Cinema, located in Mumbai's upmarket Juhu area, will soon pave way for a premium commercial and retail complex.
According to a report in the Economic Times, realty developer Wadhwa Group has inked a joint development agreement (JDA) to redevelop the theatre, one of Mumbai's oldest.
The developer and the owner of Chandan Cinema, Sameer Joshi, have agreed to redevelop the premises and convert it into a retail and commercial complex.
The proposed 1.25 lakh sq.ft high rise will have over 1 lakh sq.ft of office space, while the rest will be used for a premium shopping mall comprising of high-end retail outlets and an executive class multiplex theatre.
The group will have to retain the movie theatre as part of the redevelopment of the property in order to comply with the state government's norms.
"The theatre will come back. It was developed in the early seventies. Over a period of time, the format of movies have changed. So theatres also have (to) keep up with the changing environment and to the needs of the young movie goers," Joshi told Livemint.
Although the cost of redevelopment is not known, a deposit of around Rs 30 crore has been reportedly paid to the land owner. The project is currently in the planning stage and work is expected to begin in the next two-three months.
Several single-screen theatres have shut shop in the city over the last few years due to dwindling losses, arising due to stiff competition from multiplexes and inability to increase ticket rates.