City students use social media for education, reveals survey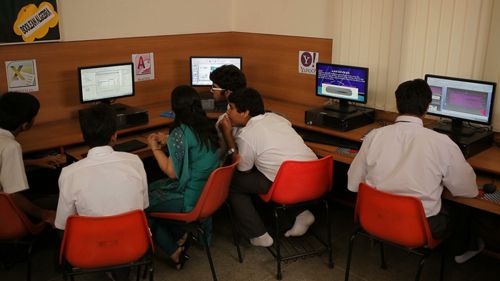 A nation-wide survey of 13,000 high school students from revealed that a majority of Mumbai students are actually using social media for educational purposes, instead of just recreation.
According to the survey results, which were made public on Friday, 70.80 percent of students from Mumbai confessed that they spent somewhere between 15 minutes to 180 minutes every day on social networking sites. However, statistics revealed that 48.2 percent of these students used it for school work like completing assignments.
Similarly, out of the 47.7 percent who used video chat, 17.7 percent used it for educational tutorials and 22.2 percent used it to learn a new hobby. Additionally, 55.6 percent video chat users, used the means to communicate to their parents and grandparents.
According to this survey, students use online platforms in order to create groups wherein they post assignments and hold discussions.
Also, it brought to light another interesting fact- Social media was more popular among youth from smaller two-tier towns than metro cities. The survey discovered students from towns such as Bhubaneswar (93%), Ahmadabad (91%) and Lucknow (91%) were more active on social media like Facebook as compared to big metros such as Mumbai (77%) and Delhi (89%).
The survey has come out at a time when a city school was planning on introducing tablets for students of Std V, but the move was protested by parents who were worried about their children's reliance on technology.