College student injured while collecting ticket at Bhandup railway station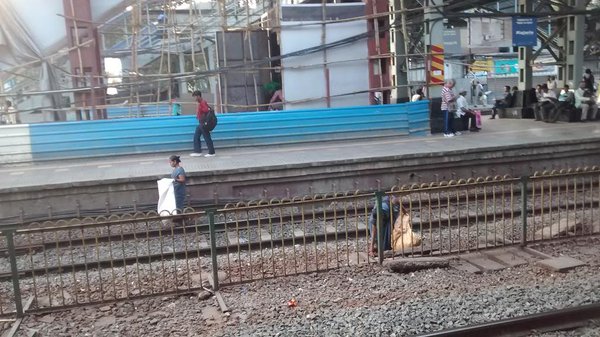 Local Press Co 5-point Snippet
1. Around 10.30 am on Thursday morning, a 20-year-old college student was badly injured while standing in the ticketing queue at Bhandup railway station.
2. The injured student, identified as Shweta Gunde, was standing in the ticketing queue when suddenly a bamboo, which was installed at the station for repair work, fell on her.
3. Since the bamboo, which was quite heavy, hit Gunde's head directly she immediately collapsed on the ground. The impact also caused her to bleed profusely from her forehead.
4. Other passengers who waiting in the same line immediately alerted the RPF officials present at the station. RPF officials rushed Gunde to a hospital in Mulund, where she received 6 stitches. Later, her parents were informed.
5. Meanwhile, the station master is looking into the construction work to ensure no other passenger is injured in a similar accident.