Consider restricting entry, parking of vehicles in busy market areas during the day: Bombay HC tells traffic police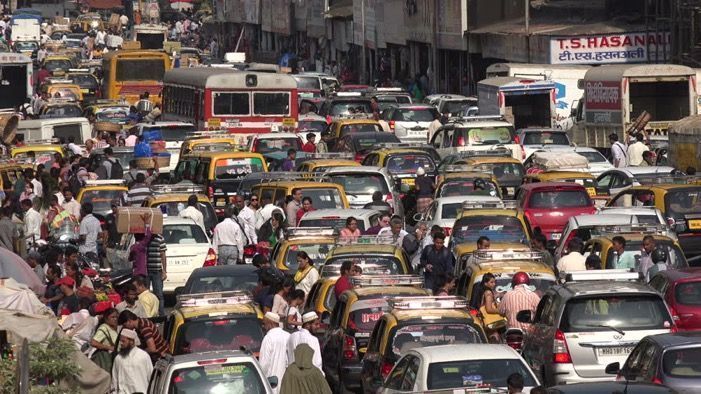 The Bombay High Court on Tuesday told the joint commissioner of the Mumbai Traffic Police to suggest remedial measures to ease traffic in overcrowded market areas like Crawford Market, Bhuleshwar and Zaveri Bazaar in south Mumbai.
A division bench of Justices N H Patil and G S Kulkarni also suggested to the traffic police to restrict access of vehicles in these areas during the day.
The bench was hearing a public interest litigation about the increasing traffic congestion in south Mumbai. The PIL was filed by city resident, Rakesh Shukla.
"Areas like Crawford Market, Bhuleshwar and other bylanes in south Mumbai witness heavy congestion the whole day. There is no place to walk. If tomorrow there is any untoward incident like a fire, building collapse or accident it would create havoc," the court said.
"What the traffic police can do is restrict vehicular access to these places… at least during market hours. Let there be no parking also. Let the place be only for people to walk," it said.
The court also suggested to the police to consider the feasibility of having a multi-level parking facility or an underground one at a few places in south Mumbai.
The bench directed the joint commissioner of police, traffic department to hold meetings with experts and other stakeholders and
It also said that if the department cannot deploy a traffic constable at each and every road or bylane, then it could rope in private agencies. "You can give such private agencies training and they can man a road," the court said.
The matter has been posted for further hearing till June 11.