Coronavirus cases in Maharashtra rise to 26; schools & colleges ordered to remain shut till Mar 31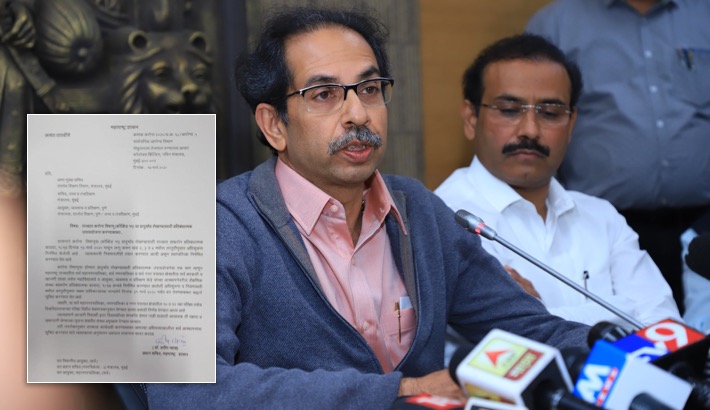 The number of coronavirus cases in Maharashtra jumped to 26 on Saturday with seven more persons testing positive for COVID-19 in the last 24 hours.
26 coronavirus cases in Maharashtra
Earlier today, state Health Minister Rajesh Tope said the number of coronavirus positive cases in Maharashtra has gone up to 19 after one case each was reported from Mumbai and Ahmednagar on Friday.
Since then, seven new cases have been reported in the state, taking the number of confirmed cases to 26. Of them, maximum cases have been reported in Pune (10), Mumbai (5), Nagpur (4) and Yavatmal (2).
Apart from these, one case each has been reported from Panvel, Kalyan, Navi Mumbai, Thane, and Ahmednagar.
Fortunately, the state has not witnessed any coronavirus-related death up till now.
Epidemic Diseases Act invoked
The Uddhav Thackeray-led Maharashtra government has invoked the Epidemic Diseases Act of 1897, declaring coronavirus as an epidemic in the state, to tackle the virus outbreak.
Further, in the wake of coronavirus scare, the state government had on Friday ordered the closure of cinema theatres, gymnasiums, swimming pools and public parks in cities of Mumbai, Thane, Navi Mumbai, Nagpur, Pune, and Pimpri-Chinchwad till March 30.
Since such places attract large crowds, it is possible for the virus to spread rapidly and infect more people, officials said. The order came into effect from the midnight of March 14, 2020.
The CM even banned all mass gatherings in the state and appealed to private companies to allow 'work from home' wherever possible.
Schools & colleges in Maharashtra to remain shut
Earlier on Friday, the CM Uddhav Thackeray announced that schools & colleges in Pune and its neighbouring twin industrial towns of Pimpri and Chinchwad will remain shut till further orders.
On Saturday, the Maharashtra government issued a circular asking all schools and colleges in the state's urban areas to remain closed till 31 March as a precautionary measure.
"All public and private schools, colleges, and educational institutions in the jurisdiction of municipal corporations, municipalities and nagar panchayats will remain closed till month-end," it reads.
"The examinations of class 10, class 12 and university exams, however, will take place per the existing schedule," it added.
An announcement to this effect was also made in the state Assembly today.
Maharashtra government: All schools, colleges and other educational institutions to remain closed till March 31st. #coronavirus https://t.co/UCC0GNC5Ox

— ANI (@ANI) March 14, 2020
Meanwhile, the number of confirmed cases in the country is just shy of 100. Yet, the lethal infection has claimed the lives of two Indians so far.
The coronavirus, which originated in China's Wuhan city in December last year, has so far spread to more than 100 countries, infecting over 1,20,000 people. The World Health Organisation (WHO) declared coronavirus a pandemic earlier this week.