Coronavirus in Maharashtra: 321 confirmed cases, 12 deaths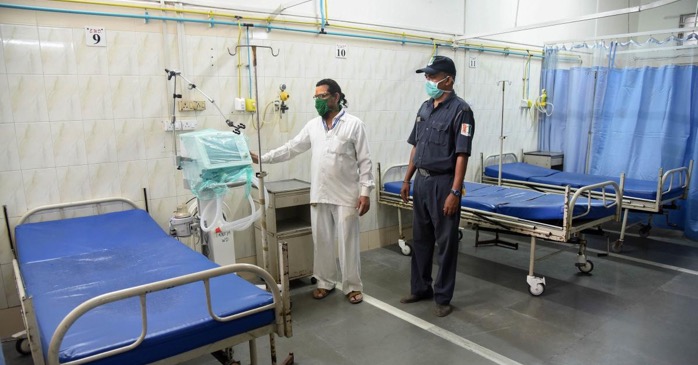 The number of confirmed coronavirus cases in Maharashtra rose to 321 after 19 new cases were reported on Tuesday night while the number of casualties touched 12 following the death of a 75-year-old COVID-19 patient in Mumbai.
A staggering 72 new coronavirus cases were detected in Maharashtra on Tuesday, of which 59 were from Mumbai. This was likely the largest increase in the number of cases within a day, officials said.
Of the total cases, 169 were reported in Mumbai, 50 in Pune, 36 in Thane, 25 in Sangli, 16 in Nagpur, 8 in Ahmednagar, 4 in Yavatmal, 3 in Buldhana, 2 each in Satara and Kolhapur, one each in Aurangabad, Sindhudurg, Ratnagiri, Gondia, Jalgaon and Nashik.
Of the 12 COVID-19 deaths, 9 were in Mumbai, and one each in Palghar, Pune, and Buldhana. The latest victims were a 50-year-old man who died at a government hospital in Palghar and a 75-year-old passed away in a Mumbai hospital.
According to health officials, the state's youngest victim was a 40-year-old suburban homemaker with no history of foreign travel.
Worryingly, a number of new cases were reported from the city's slums, which house millions of dwellers but lack basic sanitation facilities, proper water supply, and adequate space – thus leaving little scope for social distancing.
Meanwhile, in a bid to contain the spread, BMC chief Praveen Pardeshi on Tuesday ordered requisitioning of all vacant premises like flats, buildings, hotels, lodges, clubs, ships, hostels, community halls, dharamshalas, etc.
After requisitioning, the civic body will convert them into quarantine centres which will be used for the 14-day quarantine of people who were in close contact with COVID-19 patients.
Addressing the state late on Tuesday evening, Chief Minister Uddhav Thackeray again appealed to the people to remain indoors and maintain social distancing.
"The war against coronavirus has reached a crucial stage and this is the time to exercise extreme precautions. Please do not step out of your homes for your own safety," he pleaded.