CR announces slew of passenger amenities, new infrastructure under 2018 roadmap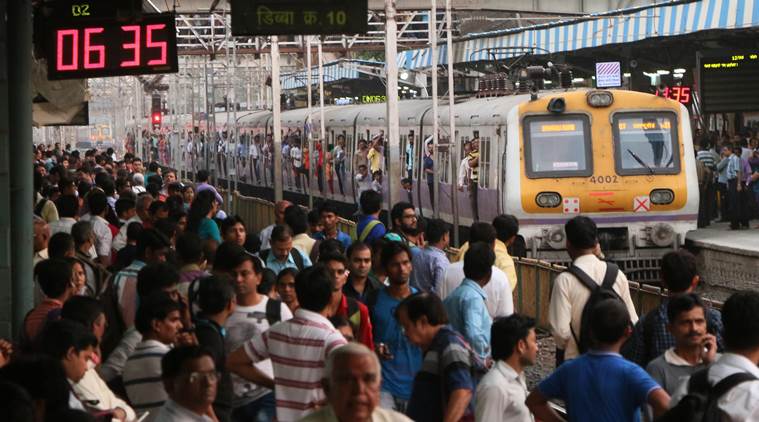 The Divisional Railway Manager of Central Railway's Mumbai division, SK Jain, on Wednesday made a host of announcements pertaining to the division's plans for the suburban rail network for the year 2018.
The plans, most of which are likely to finish by year end, include a number of changes aimed at improving women's safety, ensuring passenger convenience and addressing existing issues.
Earlier, funding was the biggest constraint for completing such tasks on time. However, Jain assured that since all passenger amenities now fell under the purview of safety, adequate funding was available to complete them on time.
Key Announcements:
* All coaches of the 155 local trains on CR to have 6 CCTV cameras each by end of 2018, with talkback facility in ladies coaches. A total of 11,160 high-end cameras with facial recognition capability and 1,106 talkback machines will be installed.
* Each and every feasible suburban station on CR will get at least one pair of escalators. 52 of them will be functional by March 31.
* 25 foot-over bridges will be constructed in 2018, against 12 constructed in 2017.
* Five FOBs, two emergency rooms, five lifts across three stations and four escalators across two stations will be inaugurated on January 26.
* The FOBs at Currey Road and Parel (Elphinstone Road) stations will be functional by mid-February.
* At least 24 additional services will be added on the Harbour and Trans-Harbour line by the end of January. The services will likely start in tandem with the line's extension till Goregaon.
* Height of 67 platforms will be raised in 2018, against the 31 that were raised in 2017.
* Any gap or damage in the roof of any platform, across all stations on CR, will be fixed by year end.
* All problems pertaining to the functioning of public toilets on CR stations to be fixed this year.
* The entire stretch of Neral-Matheran line, which was restricted till Aman Lodge till now, will be thrown open for public by end of January.
#BREAKING -Every feasible suburban station on @Central_Railway Mumbai to get at least one pair of escalator, announces @drmmumbaicr @mid_day #CRMumbai

— Rajendra B. Aklekar (@rajtoday) January 17, 2018