Dalit community to stage protest in Mumbai on Wednesday, February 28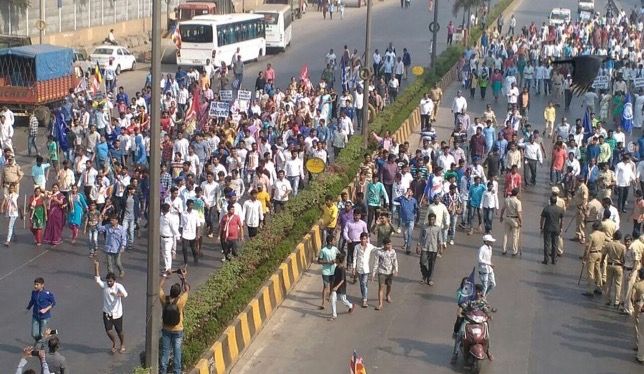 Barely two months after its state-wide protests, the Dalit community is planning to organise yet another morcha at Chaityabhumi in Mumbai on Wednesday, February 28.
The community is reportedly organising the morcha to press for the arrest of right-wing activists Milind Ekbote, Sambhaji Bhide, and Rajesh Kshirsagar – who allegedly instigated locals and led to the violent Bhima-Koregaon clash in Pune earlier this year.
Another demand includes the withdrawal of 54,000 cases filed against Dalits who were protesting across the state against the Bhima-Koregaon incident.
"All Republican organisations and like-minded groups are coming together to save our Constitution and organise a rally for our demands. The rally intends to unite all Dalits under one banner," Jogendra Kawade, founder president of the Peoples Republican Party, was quoted saying by the Times of India.
Kawade had gone to Kolhapur recently to meet the residents of Siddhartha Nagar that were affected during the protest rally organised in the city on January 3.
"The violence at Koregaon Bhima on January 1 was state-sponsored terrorism and planned by the RSS. Bhide and Ekbote are RSS activists and the government should take action against them for inciting violence against Dalits," Kawade added.
Dalit leaders had called for a Maharashtra bandh in the first week of January to protest against state government's failure to curb violence at Bhima-Koregaon.
While the state failed to recognise the bandh, thousands of Dalit protestors had wreaked havoc in Mumbai and other parts of Maharashtra. Although no incidents of violence towards citizens were reported, property worth crores was destroyed.