Mumbai's temperature soars to 37° Celsius, almost 6° above normal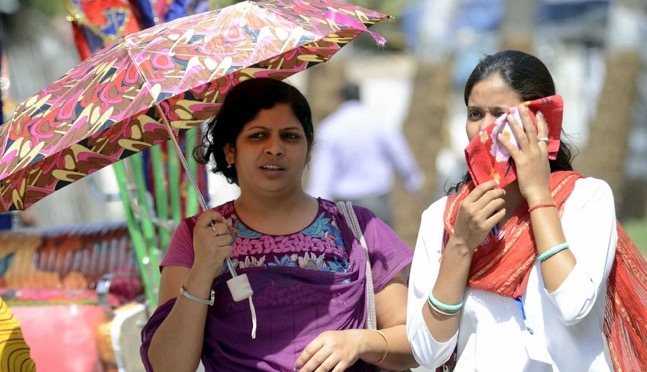 With summer right around the corner, the temperatures in Mumbai rose to a staggering 37.6 degrees Celsius on Sunday, almost 6 degrees Celsius above normal and the third highest in February in the last six years.
The Indian Meteorological Department (IMD)'s Santacruz observatory on Sunday recorded a maximum temperature of 37.6 degrees Celsius, 5.5 degrees Celsius above normal.
Colaba observatory, on the other hand, recorded a temperature of 36.5 degrees Celsius, almost 6 degrees Celsius above normal. Similar levels were recorded at the two weather stations on Monday morning.
The night time mercury levels – 22.8 degrees Celsius at Colaba and 20.5 degrees Celsius at Santacruz – were also around 1.5 degrees higher than normal. As for humidity, Santacruz recorded 33 percent while Colaba stood at 77 percent.
Yesterday's temperature was third highest in February since 2012. In the past, a temperature of 38.8 degrees Celsius was recorded on February 19 in 2017 and February 23, 2015.
The highest temperature of the decade was recorded on February 22, 2012, when the temperature had risen to 39.1 degrees Celsius. The all-time hottest February day was February 25, 1966, when a maximum temperature of 39.6 degrees Celsius was recorded.
The rise in temperature can reportedly be attributed to the lower level anti-cyclonic circulation over Gujarat and parts of Maharashtra, which is pulling warm winds over Mumbai and nearby areas.
The air quality index (AQI), which has been hovering between 230 and 240 since last week, touched 247 during the day on Sunday. According to System of Air Quality Weather Forecasting and Research (SAFAR), an AQI between 200-300 is categorised as 'poor'.
The pollution levels are expected to remain the same till Tuesday.