Delayed, weak monsoon in store for Mumbai: Skymet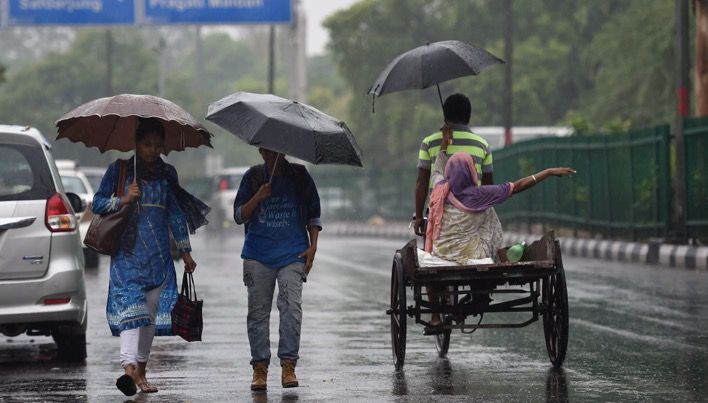 Mumbaikars may have to face summer heat for a few extra days as monsoon is set to arrive around 8 to 10 days late this year, according to private weather forecasting agency Skymet.
While the usual onset date for southwest monsoon in Mumbai is June 10, a week after the first rains in Kerala, the city is expected to receive first showers between June 15 to 18, or even as late as June 20, Skymet said.
The agency has also predicted a deficient rainfall in June and July across Maharashtra, including several drought-affected areas.
Despite the timely onset of monsoon last year, on June 9, the city is still reeling under acute water shortage due to the long dry spells that followed the initial two months of healthy rainfall.
The delayed onset and weak monsoon pose serious concerns for the city and the BMC, which has already imposed a 10 percent water cut in the city to ensure the stock lasts till the start of monsoon.
As of May 12, there's barely 15 percent water stock reportedly left in the seven lakes supplying water to the city.
Skymet has attributed the delay in onset to a lingering El Niño, a weather phenomenon in which warm ocean temperatures in the equatorial Pacific Ocean can lead to poor rainfall and more heat waves in the subcontinent.
"Our weather models show the strong weather systems that are expected to develop by the first week of June and pave the way for the monsoon, are absent. As a result, the rains could be delayed by at least a week," Mahesh Palawat, vice-president (meteorology and climate change), Skymet told Hindustan Times.
While heavy rains can be ruled out at the start of monsoon in Mumbai, things are likely to improve later on.
"Overall, Mumbai and Maharashtra will see deficient rain in June and July, but this is expected to improve to normal levels in August and September," Palawat added.