Denied admission in city schools, 50 parents hold protest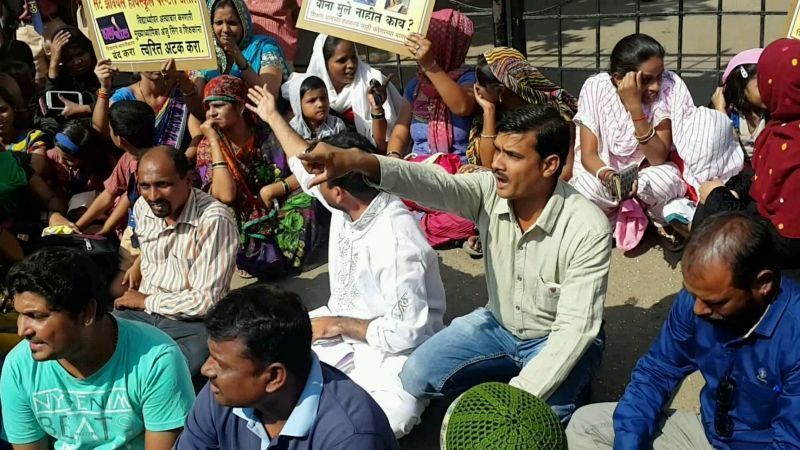 On Saturday, over 50 parents resorted to protesting when their kids were denied admission under the Right to Education (RTE) quota.
After city schools refused to admit their kids under the 25 percent RTE quota, over 50 parents staged a protest in front of the State Child Rights Commission office to demand justice. The parents were from economically weaker sections and their kids were eligible for admission under the quota.
BMC was supposed to hold the lottery at the start of the year to decide who will be given admission under the quota the next year. Students whose name would come up, would have to seek admission in a school on their own. But, the parents would have a year's time to make the necessary arrangements.
However, BMC officials failed to hold the lottery at the start of the year. Instead, it was held in January – 2 months before the academic year ends. The parents of students whose name came up, approached many city schools to ensure they secure admission for their kid before the next academic year starts. However, most were denied admission due to lack of seats.
While talking to a leading daily, Suhir Paranjpe, convener of Anudanit Shiksha Bachchao Samiti, said: "Of the 50 parents who protested, the children of around 15 to 20 parents were refused admission by different schools. The parents have been running from pillar to post since last year to get admission under the RTE quota after they won the lottery, but some schools are refusing them. Even the education department is not coming ahead to help them. That is why we have come to protest at the office of Maharashtra State Commission for Protection of Child Rights (MSCPCR)."