Don't carry out Metro construction at night, Bombay HC tells MMRCL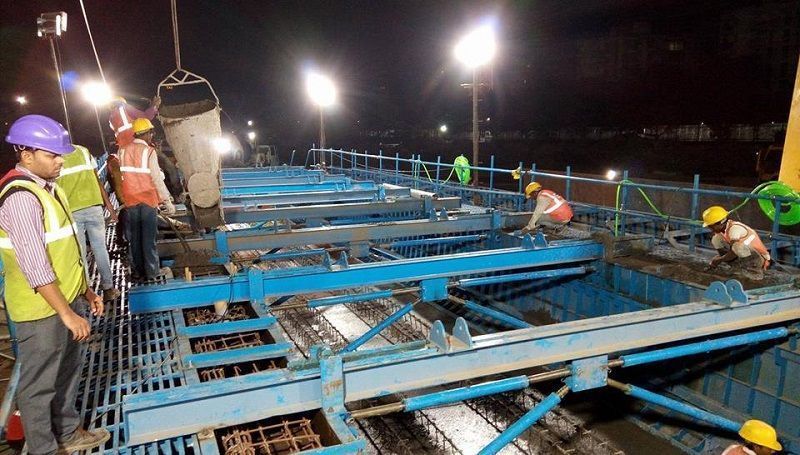 The Bombay High Court on Friday directed the Mumbai Metro Rail Corporation Limited (MMRCL) not to carry out construction work on the Metro-3 project at night for a period of two weeks, after a resident complained of inconvenience.
"We direct the MMRCL not to carry out any construction activity or ancillary work pertaining to the Metro-3 project from 10 pm to 6 am for a period of two weeks," a division bench of Chief Justice Manjula Chellur and Justice N M Jamdar said.
The direction came on a petition filed by lawyer Robin Jaisinghani, a resident of south Mumbai, claiming that the authorities carried out construction activities through the night, causing inconvenience to all residents.
MMRCLs advocate Kiran Bagalia told the court that its request to the authority concerned for permission to carry out construction at night had not yet been granted and that only concrete filling work was being done during the night.
To this, Jaisinghani claimed the concrete filling was being done by trucks which was causing noise.
"The Noise Pollution Rules and judgements of the high court clearly state that no noise emitting activity should be carried out between 10 pm and 6 am," Jaisinghani said.
The court said it would also want to hear the side of Maharashtra Pollution Control Board on the issue.
Jaisinghani, in his petition, sought a compensation of Rs 10,000 per day for him, his wife and two daughters for their hardships and sufferings owing to the continuous construction activity in their vicinity.
The construction for the 33-km Colaba-Bandra-SEEPZ Metro line-3 project is currently going on in Mumbai. The project is a part of the Metro system which will connect the Cuffe Parade in south Mumbai to SEEPZ in the city's north-central suburb.
With PTI inputs