Don't need to sell land near sealink to fund Mumbai-Nagpur expressway, tenders will be floated in Oct: CM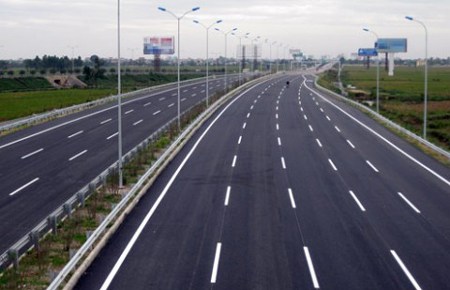 The proposed expressway between Nagpur and Mumbai will be a 'game-changer' for Maharashtra and its Detailed Project Report (DPR) will be finalised by the month-end after which tenders will be floated in October, Chief Minister Devendra Fadnavis told a group of regional editors at State Guest House 'Sahaydri' in Mumbai on Monday.
The 710 km high-speed road corridor, connecting two key cities of the State and costing Rs 46,000 crore, will pass through nearly a dozen districts, most of them spread over backward Vidarbha and Marathwada regions.
The Maharashtra Government will finalise its DPR by the end of this month and float tenders in October, he said.
"The project will usher in prosperity, boost agro-based industries, attract globally competitive manufacturing units in Vidarbha and Marathwada, create thousands of job opportunities directly and indirectly for youth and put Maharashtra ahead of other States by at least 20 years in terms of infrastructure and economic growth," he said.
This Rs 46,000-crore project will be a 'game-changer' and also lead to a turnaround in the farm sector and make the dream of sustainable agriculture a reality, he said.
The expressway will start from Nagpur and pass through 30 talukas of Wardha, Amravati, Washim, Buldana, Jalna, Aurangabad, Ahmednagar, Nashik and Thane districts. It will have 22 nodes or prosperity hubs where truck terminus, commercial facilities, knowledge city, IT industries, and manufacturing units will come up.
Making a departure from conventional approach to acquire land from farmers, the BJP-led Government, for this project, has adopted a participative approach. It has opted for land pooling method by offering cash and developed land annuity-based returns to farmers, thus making them true partners in prosperity, he said.
The six-lane highway would require 9,000 hectares of land. "So far, the response from farmers, particularly those from dry-land areas, has been excellent," Fadnavis stated.
The land pooling model is being implemented by the Government in Andhra Pradesh for building a new riverfront capital city of Amaravati.
"The Maharashtra Government, in its GR issued on July 5, 2016, has spelt out the details (on land acquisition). There will be no project affected person," he said.
"We will pay farmers, who voluntarily give land for the project, an amount of Rs 20,000-40,000 per acre for a period of 10 years with assured increase on annuity basis.
"Moreover, farmers will get back around one-fourth of the area or a developed plot ad-measuring 10,800 sq ft. This is the first time Maharashtra Government will be pooling land for a project of this gigantic scale.
Later, interacting with a select group of senior journalists, Fadnavis said the expressway would connect hinterland in Maharashtra with ports like JNPT.
"At present, 70 per cent freight movement and 85 per cent passenger traffic is through surface transport. As against international average of 600-800 km/day, freight moves at leisurely pace of 250-300 km per day in Maharashtra, making it costlier and economically unsustainable.
"But this access-controlled super expressway will bring freight movement in Maharashtra at par with developed world and reduce cost to one third or one fourth."
Maharashtra State Road Development Corporation (MSRDC) has been appointed the implementing agency.
Making a separate presentation, MSRDC Vice-Chairman and MD Radheshyam Mopalwar said "consent of farmers (for parting with land) from most places is coming in a big way and after tenders the actual work will start in January 2017 and civil work completed before October 2019".
MSRDC will pay farmers a sum of Rs 20,000 per acre annually for single crop non-irrigated agricultural land for 10 years. For irrigated agricultural land with a minimum two crop cycles, farmers will be offered a compensation of Rs 40,000 per acre per annum for a period of 10 years, he said.
Once the developed land is handed over to farmers, they can sell or transfer it to a third party any time, said Mopalwar.
All major financial institutions, both Indian and foreign, are interested in financing and executing the project, the MSRDC chief maintained. "But in the first phase, we will strengthen the net worth of MSRDC by transferring some land assets to it to raise funds from financial giants like SBI which has agreed to provide Rs 11,000 crore.
"Later soft loans from other agencies will be obtained to repay it and MSRDC will recover the cost in long run through toll and commercial development of nodes."
Mopalwar said even Korean, Chinese and Malaysian financial institutions have shown interest in lending money.
The Chief Minister said no land near Bandra-Worli sea link in Mumbai is being sold as speculated in some quarters. In fact, about 30 acres of land near the sea link, which has been partially encroached by slum-dwellers, has been fenced to save it from further encroachments, he said. "This land will be transferred to MSRDC to makes its assets side stronger and in no case it will be sold."
With PTI inputs