Mumbai to Pune in 25 mins: US-based 'Hyperloop' sends proposal to transport ministry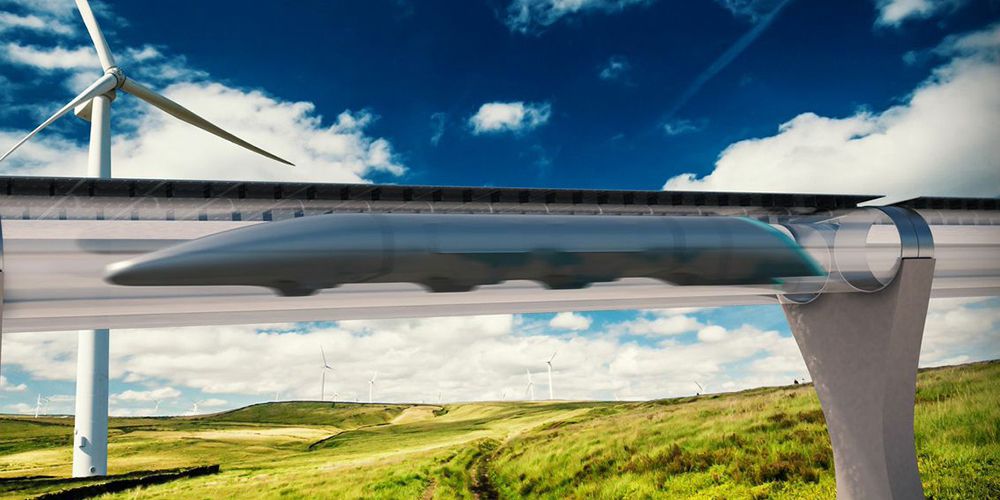 The travel time between Mumbai and Pune, which is roughly 3 hours at present via rail or road, can come down to about 25 minutes if the transport ministry goes down the 'Hyperloop' route.
US-based Hyperloop Transportation Technologies has developed a new mode of passenger and freight transport that propels a pod-like vehicle through a near-vacuum tube at airline speeds.
Backed by Elon Musk, Hyperloop can theoretically reach speeds of 1,200 km per hour while using less energy than conventional modes of transport. It is regarded as the 'future of modern transport' by experts world over.
The company's chairman, Bibop Gresta, on Tuesday said that it has proposed to link Mumbai and Pune cities with its high-speed transport system.
A formal proposal outlining the plan has also been submitted with Union transport minister Nitin Gadkari. If approved, Hyperloop will start with a feasibility study, which will take around 8 months and acquire the necessary permits in the next 28 months.
The company estimates that it can start operations within 36 months of getting a go ahead from the ministry.
According to Gresta, the concept is an ideal fit for India, which lacks high-speed rail and air connectivity.
"India is the perfect mix of high-density, lack of infrastructure and political willingness. We are talking about a feasibility study which can become a real track once the study is positive. If the government wants to do it, we are ready," Gresta said in an interview.
Unlike conventional high-speed rail networks, which needs vast land for straight tracks, Hyperloops can be built alongside highways. The cost of building the track is approximately $40 million per km.
"The cost depends on the location. To be generic, it will be $40 million per km. But it is one-fourth of high-speed rail. When you consider investment in infrastructure, you also consider how fast you can recoup it. This investment can be recouped in eight years," he said.
As far as funding is concerned, Gresta said the company doesn't want government money. It needs the land and permission. The system can be built with funding from private investors.
Gresta also said that the company is in discussions with another 20 countries to launch a project and has already signed agreements with Slovakia, Nigeria, Abu Dhabi and the state of California in the US.
Apart from Mumbai-Pune route, Gresta said the company is considering four other busy routes in India, but refrained from disclosing details as the company has not sent a formal proposal to the authorities.
Meanwhile, India's most ambitious transport project is the Mumbai-Ahmedabad bullet train, which is expected to be functional by 2025 and cost upwards of Rs 90,000 crore. The bullet train will cover a distance of 508 km in 2 hours.