Expert View: The population of Hong Kong commutes in Mumbai everyday!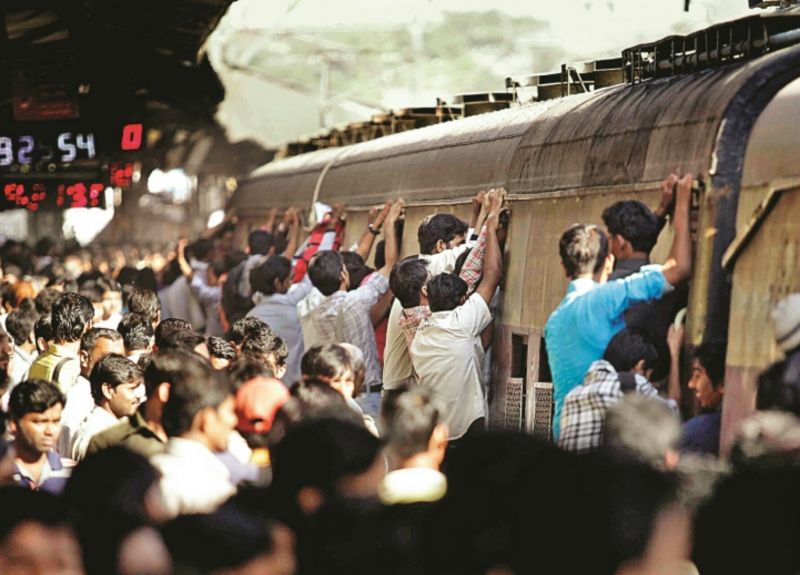 Mumbai's is a very crowded railway with 7.5 million passengers traveling on it every single day. The electric trains make 2,905 services (trips) up and down this city daily!
Due to historical reasons, the city has two parallel rail lines run by two separate administrative zones of Western and Central Railway. With the Western Railway (Mumbai) ferrying 3.5 million passengers on its 1,305 services and the Central Railway Mumbai ferrying 4.0 million on their 1,600 services, it makes Mumbai's suburban railway, the busiest in the world.
Here's a video taken at Kurla station that will help put things into perspective:

So, now that we know the problem, what are the railways doing to decongest the system? The answer from a senior railway official is "Well, we cannot increase trips beyond a limit as the existing system has become already saturated. People keep on increasing. What we are looking at are new corridors"
To cater to the ever growing demand, the railways have made a long-term plan for the city based on study reports of the Mumbai Metropolitan Regional Development Authority (MMRDA) and the Mumbai Railway Vikas Corporation (MRVC). The plans are split into three sets – 2014-2020, 2020-2026 and 2026-2031.
In last year's railway budget, the first plan under 'Mumbai Urban Transport Project-3' worth Rs 11,441 crore (cost as on 2021) was approved. The plan includes quadrupling (four-tracking) of Virar-Dahanu line, a new suburban railway corridor between Airoli and Kalwa (28km), 47 new 12-car trains (implying 564 coaches by 2021), redevelopment of 20 stations and more.
If implemented on time and as per schedule, it would really help Mumbai railway commuters in a big way. Especially, the addition of various Metro corridors. The thing to watch now is how much pace do these plans really gather!
---
This post was contributed by a 'Guest Author'. To contribute or share feedback, write to us at editor[@]localpress.co