Mumbaikars can now book a Merc, Jaguar or BMW with Ola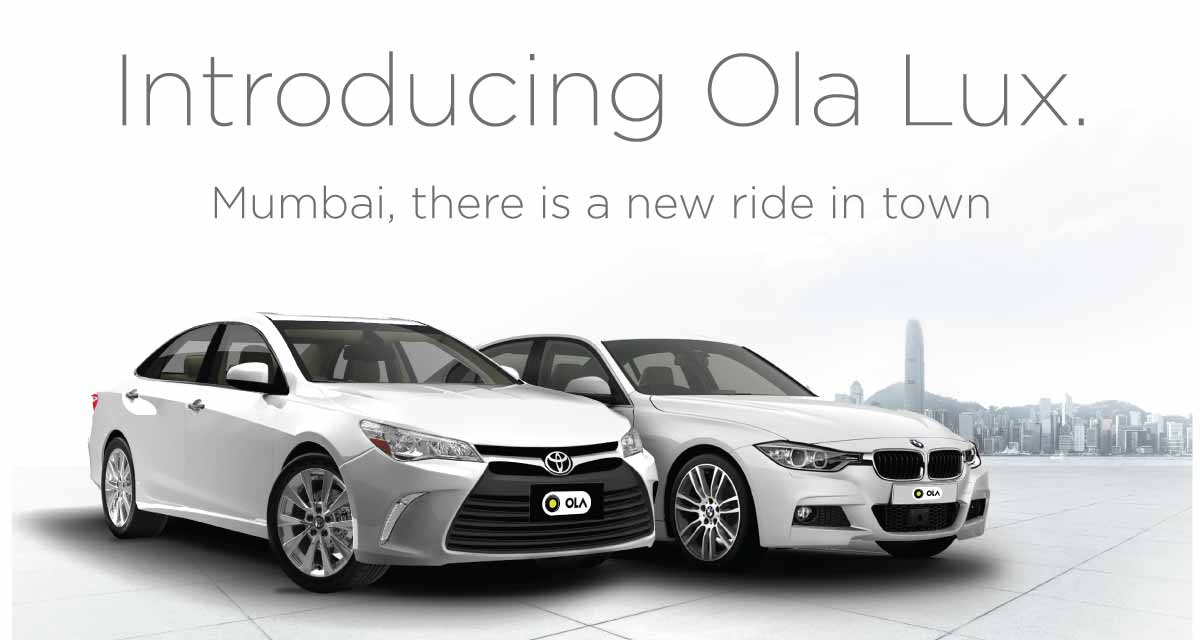 Local Press Co 5-point Snippet
1. India based taxi-aggregator Ola Cabs, on Friday, announced the launch of 'Ola Lux' service in Mumbai wherein passengers can book a ride in a variety of luxury cars.
2. Under Ola Lux, passengers can book Mercedes, Jaguar, Audi, BMW, Fortuner etc for a minimum fare of Rs 200 charged at Rs 19/km with an additional wait time charge of Rs 2/min. Ola's new service will compete with rival Uber's luxury service called 'Uber Black'.
3. The service is currently available in South Mumbai and will soon be extended to other parts of the city. As of now, the company hasn't confirmed whether it will launch the service in other cities.
4. On the launch of the service, Ola's Chief Marketing Officer Raghuvesh Sarup said, "With a growing number of young executives, entrepreneurs and professionals, the need for on-demand luxury sedans is growing tremendously in cities."
5. Founded in 2011, the Ola has a presence in over 100 Indian cities with almost 4.5 lakh taxis and autos under its platform. Most recently, the company had launched 'Ola Share' wherein passengers could share a ride for Rs 6/km.