Expose politicians who pressurised you to not take action: Opposition to Ajoy Mehta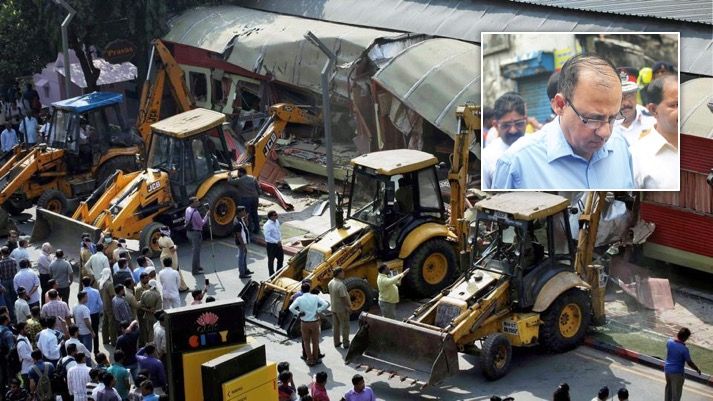 The opposition parties on Saturday pulled up Brihanmumbai Municipal Commissioner Ajoy Mehta over his statement that he was under pressure "to go slow" on the probe into the December 29 pub fire that killed 14.
Mumbai Congress President Sanjay Nirupam lashed out at Mehta and challenged him to "reveal" and expose the politician who pressurised the civic body, ruled by the Shiv Sena.
"Mehta should not talk like a politician and make vague statements. Disclose the names of those who pressurised you to drag the probe," Nirupam said.
"I reiterate that he is responsible for the incident and must be booked for it," Nirupam told IANS.
He also asked the BMC chief to declare all the names of the owners of the 17-18 high-end pubs and bars functioning within the Kamala Mills Compound complex which was the scene of the inferno last week that left another 55 injured.
Maharashtra Navnirman Sena spokesperson Sandeep Deshpande demanded that Mehta should be made to undergo "narco-test" to get to the truth in the matter.
"Who called up Mehta 'to go slow' on the action against illegal constructions in the Kamala Mills Compound – whether its from the ruling (Shiv Sena) or the Opposition 'bhaiyyas' (Congress)," Deshpande asked.
Mehta's controversial statement was made late on Friday after the Mumbai Fire Brigade (MFB) submitted its probe report into the pub blaze.
The MFB report has clearly confirmed that the blaze erupted in The Mojo's Bistro and quickly spread to the adjacent 1Above and other premises, trapping an estimated 400-500 people present there that fateful night.
The BMC chief Mehta will submit the report to Chief Minister Devendra Fadnavis next week.
With IANS inputs