Fire breaks out at commercial building in Nagdevi Cross Lane, Pydhonie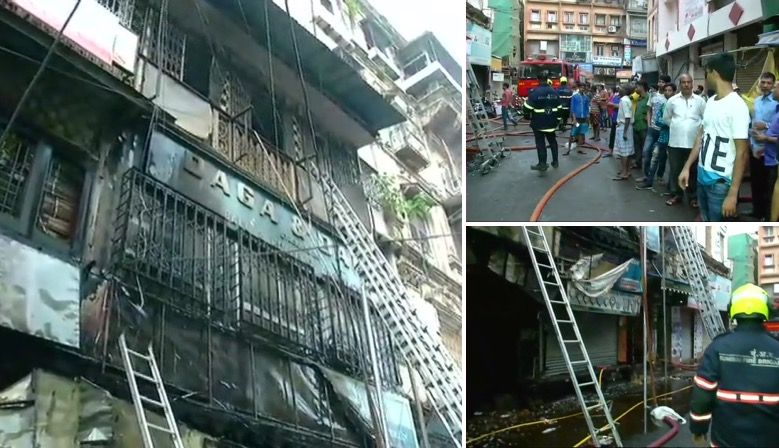 After two back to back fires on Thursday, another blaze broke out at a commercial building in Mumbai's Pydhonie area during the wee hours of Friday.
Details about the fire:
Location: The blaze broke out on the 3rd floor of building number 91, located at Nagdevi Cross Lane, Opposite Central Bank Of India in Pydhonie. The narrow streets houses hundreds of wholesale and retail businesses.
Time: The mishap took place around around 1 am today, and the fire department was alerted immediately after.
Severity: Fire officials reached the spot with 14 fire engines and 10 water tankers to douse the blaze. The fire fighting efforts were delayed by a few minutes as it took time to manoeuvre the vehicles in the narrow street. A large crowd had also gathered under the building.
Cause of fire: The exact cause of fire is not yet known as a confirmation from the fire department is awaited.
Casualties & damage: No casualties were reported in the incident. However, the blaze engulfed the offices on both the second and third floor of the building. As a result, heavy monetary loss is estimated.
Current status: The fire was brought under control after a few hours of fire fighting.
The incident comes hours after two back to back fires were reported in the city.
In the first incident, a blaze broke out at a godown at Wajid Ali Compound in Saki Naka. Ten fire tenders were rushed to control the blaze.
Subsequently, another fire broke out at a bag and leather shop outside Crawford Market area in South Mumbai. The fire was brought under control in a few minutes with the help of two fire tenders.