Government removes 2,000 illegal huts encroaching on mangrove land in Chembur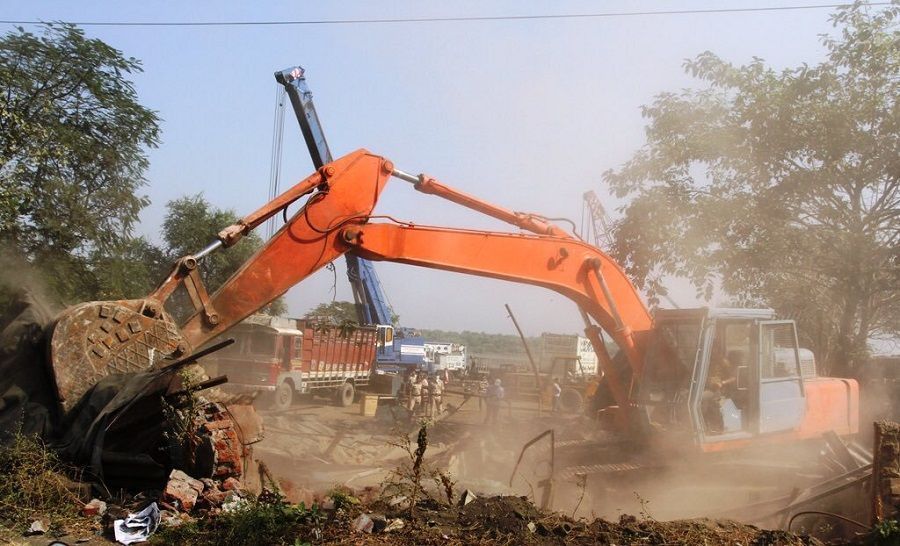 Over the last two months, the Maharashtra government has removed over 2,000 huts for encroaching the mangrove land in and around Mumbai's Chembur area.
According to officials, the task to remove the encroachments on nearly four acres of the mangrove land was carried out in the last two months in suburban Chembur and its neighbouring areas where people had built small huts.
"The encroachments had caused a major problem for the mangrove land and we were waiting for all permissions from the state government," Chief Conservator of Forests, Mangrove Cell, N Vasudevan said.
"More than 2,000 huts and illegal structures have been removed in Chembur and neighbouring areas. The mangroves are vulnerable and due to the rising population there is increased need for houses which leads to illegal encroachments," he said.
"The ecosystem of the mangroves should be protected. Hence, we decided to carry out an eviction drive with the support of police and civic officials," Vasudevan said.
"The decision to remove the encroachments was taken in September last year but its implementation was delayed, first due to the monsoon and then because of the non-availability of staff due to other important works. The eviction was not initiated on humanitarian grounds in September," he claimed.
The official said that now fencing will be done around the mangroves to avoid such rampant encroachment. The state government has already sanctioned around Rs 2 crore for the construction of fences, he said.
The Coastal Regulation Zone (CRZ) norms came into effect in 1991, mandating restoration of the mangroves to the pre-1991 status. However, there have been incidents of gross violations.
"The Bombay High Court had in 2005 issued directives for avoiding further violation of the Environment Protection Act-1986," the official added.