Harbour line trains to speed up from 80 to 105 kmph soon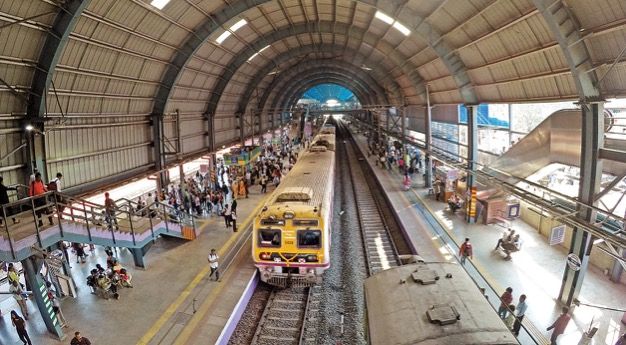 Efforts to increase the speed of local trains on the Harbour line of Mumbai suburban network are underway, Central Railway (CR) said on Tuesday.
"We are working on increasing the speed of local trains from the current 80 kmph to 105 kmph between Mankhurd and Panvel section and it will result in saving 10 to 15 minutes," S K Jain, Divisional Railway Manager of Mumbai Division of CR said.
"The increase in speed will improve the punctuality of trains, which is already getting better and better," he said adding that suburban punctuality for 2016-17 was 87.3 percent which improved further to 89.1 percent last year.
Jain also said that there has been a lot of track improvement including renewal on the Harbour line.
"CR have also taken a slew of measures on reliability front to improve the punctuality and therefore, there has been a reduction in asset failures. Incidences of rail fracture, signalling failures and Over Head Equipments (OHE) failure have reduced substantially," he said.
Meanwhile, the railway authority is also working on the implementation of a new Communications-Based Train Control (CBTC) signalling system which will drastically cut down the frequency of the trains on the Harbour line.
The motorman's cabin will have signalling indicators based on interactions between the train and track under the CBTC system which would enable real-time position tracking.
The advanced positioning will allow more trains to ply on the route safely, thereby increasing the services and reducing the waiting time.
At present, the average waiting time on Harbour line is six minutes, almost 50 percent more than Central and Western line.
In another development, Railway Minister Piyush Goyal flagged off the inaugural run of the extended Harbour line service from Andheri to Goregaon last week. The regular services started from April 1.