No toll for private cars at Mulund, Airoli toll nakas for 1 month, starting August 21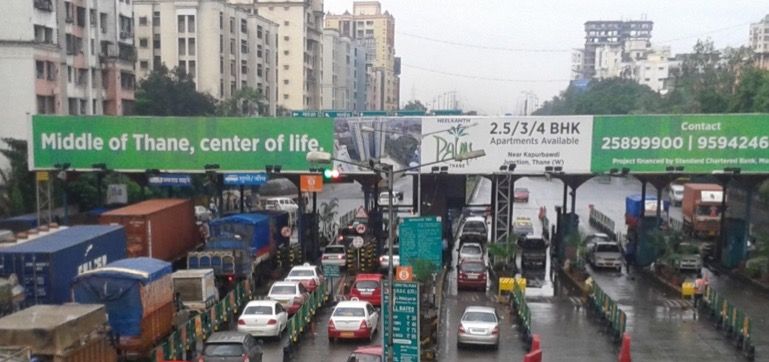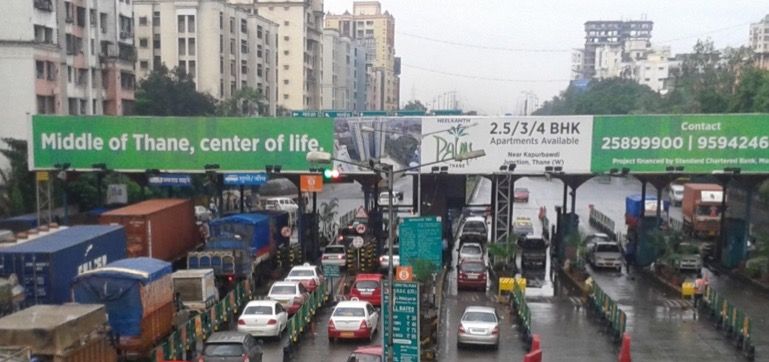 Motorists travelling between Mumbai, Navi Mumbai and Thane can heave a sigh of relief as the state government has decided to exempt private vehicles from paying toll at Mulund and Airoli toll nakas in wake of the ongoing Mumbra bypass renovation work.
PWD Minister of Maharashtra, Eknath Shinde, has said the toll exemption will remain in effect at all three toll booths (Eastern Express Highway, LBS Road and Airoli) from August 21 till September 23.
Maharashtra State Road Development Corporation (MSRDC), meanwhile, clarified that the exemption will only be applicable for small private vehicles.
मुंब्रा बायपासच्या दुरुस्तीमुळे होणाऱ्या वाहतूक कोंडीवर तातडीचा उपाय म्हणून ऐरोली,मुलुंडचे दोन्ही टोलनाके हलक्या वाहनांसाठी 1 महिना वसुली स्थगित करण्यात आली आहे. २१ ऑगस्ट ते २३ सप्टेंबर पर्यंत या तीनही टोलनाक्यांवर हलक्या वाहनांना 1 महिना टोल भरावा लागणार नाही

— Eknath Shinde – एकनाथ शिंदे (@mieknathshinde) August 20, 2018
The decision is to expected to provide relief to thousands of motorists, who have had to brace for long queues at the toll booths since work on Mumbra bypass road began.
The government's action comes in the backdrop of complaints by netizens over severe congestion on the route. The queue at toll booths and jams at several other bottlenecks added to commuter's woes.
The situation was set to worsen in the coming days due to the upcoming Dahi Handi and Ganesh Utsav festivals.
The PWD had shut the Mumbra bypass road since mid-May for renovation work, affecting the movement of an estimated 30,000 private and commercial vehicles.
The critical route is also used by scores of heavy vehicles to transport goods to Gujarat and the rest of North India.
Further, since vehicles were forced to take alternative routes, it also had a cascading effect on other routes like the Thane-Belapur road, Eastern Express highway and Nashik highway, which started witnessing more traffic jams in recent weeks.
The work on the route had been delayed in the past due to incessant rains and landslides.
However, with 40 percent work already complete, the new eight-lane bypass road is expected to be ready by September 10. It will likely be opened for the public a few days later after testing.
Meanwhile, in wake of the mounting pressure from motorists, Shinde has set up a joint committee, comprising of revenue and traffic department officials, to monitor the situation till the road is reopened.