Heavy pre-monsoon showers likely in Mumbai from Tuesday, June 11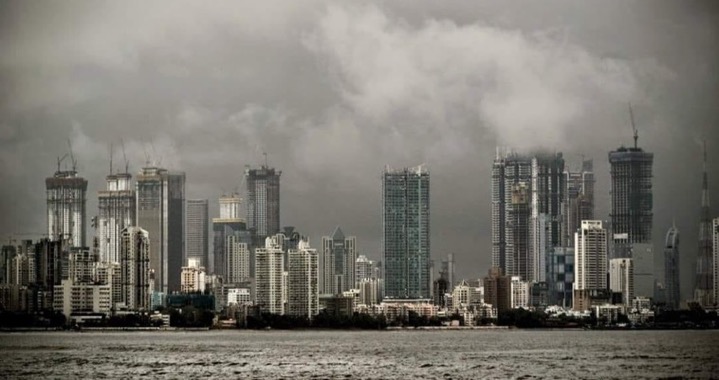 After some light showers on Sunday, heavy pre-monsoon showers are likely to hit Mumbai from Tuesday, June 11, in wake of cyclonic activity in the western coast.
Mumbai witnesses first showers
Several parts of the Mumbai Metropolitan Region received rainfall late Sunday night, providing some much-needed relief from the scorching temperatures.
In the island city, areas like Wadala, Khar, Mahim, Ghatkopar, Mankhurd, Govandi, Bhandup, Mulund among others recorded their first showers. Similar conditions prevailed in parts of Kalyan, Dombivli, Ulhasnagar, and Navi Mumbai.
On Sunday, IMD's Colaba and Santacruz observatories recorded rainfall of 1 mm and 3.2 mm respectively. Meanwhile, the maximum temperature stood at 35.4 degrees Celsius and minimum fell to 28.8 degrees Celsius.
Monsoon forecast for Mumbai
While the regular onset date for the arrival of monsoon in Mumbai is June 10, marked by the arrival of southwest monsoon, it has been delayed this year.
According to the Indian Meteorological Department (IMD), the city would witness monsoon officially by June 16 to 17, while pre-monsoon showers are likely to occur this week.
A low-pressure zone has formed over Lakshadweep and the east-central Arabian Sea, which is likely to intensify in the next 48 hours, and become a cyclonic storm by June 11, the IMD has said.
Although the cyclone will not hit the state, arriving 300 km off the coast, it will influence the region and result in gusty winds. The conditions are likely to result in heavy showers in Mumbai along with the Konkan region, Meteorological experts have said.
IMD has also asked the fishermen to avoid entering the sea during this period.