Hyperloop One to explore viability of Mumbai-Pune route, may cut travel time to 14 mins from 3 hours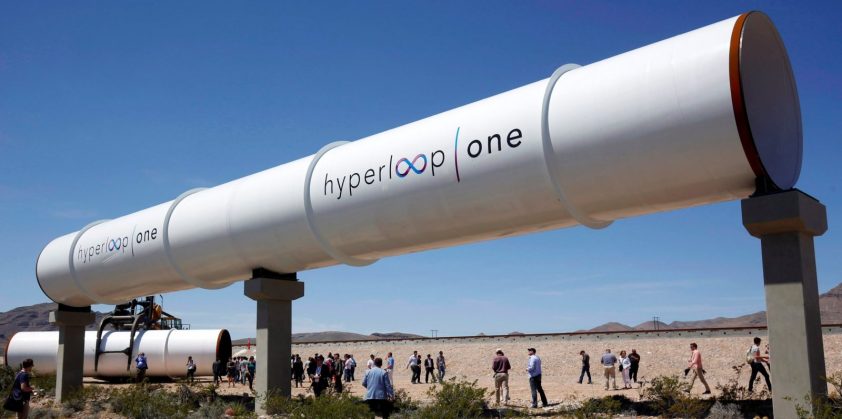 California-based Virgin Hyperloop One on Thursday said it has entered into a pact with Maharashtra government to conduct a preliminary study to identify potential routes in the state, including one connecting Mumbai and Pune.
The hyperloop mode uses technology in which a vehicle in a special tunnel floats above the track, using magnetic levitation, at a top speed of over 1,000 km per hour.
The company said in a statement that it has signed a MoU with "the Pune Metropolitan Region Development Authority (PMRDA) to identify potential routes and analyse the economic impact and technical viability of hyperloop transportation solutions in India".
The company said it will work with its partners in the region and the PMRDA will help navigate the regulatory requirements and support the report with data.
"A hyperloop solution could revolutionise the transport experience," the company said, adding that it would take just 14-minutes to travel between Mumbai and the fast-growing city of Pune – a journey that currently takes up to 3 hours by car.
The study is intended to analyse the applicability and benefits of hyperloop technology and identify high priority routes within the state, based on demand analysis and socio- economic benefits.
"As it is the only company in the world that has built and successfully tested a full-scale hyperloop system, there is a growing demand for a hyperloop from governments and the private sectors around the world," Virgin Hyperloop One said.
It is already working on projects in countries like the UAE, the US, Canada, Finland, and the Netherlands.
Maharashtra Chief Minister Devendra Fadnavis said, "A hyperloop route requires high-density traffic to become viable as a means of rapid public transit.
"Mumbai and Pune, the most and seventh most populous cities in India respectively, have the potential to provide an optimal route with a high density."
By reducing travel time to under 20 minutes, a hyperloop route will help intensify the connectivity between the metropolitan regions of Pune and Mumbai, transforming the two cities into Indias first and largest Megapolis, he added.
The company said it can reinvent and transform transportation in Maharashtra as it redefines speed with minimal time consumption.
It could also streamline airport connectivity, such as connecting Pune's new Purandar Airport to the city centre or Navi Mumbai International Airport to Chhatrapati Shivaji International Airport.
With PTI inputs