Massive fire reported at top floor of Hiranandani high-rise in Kandivali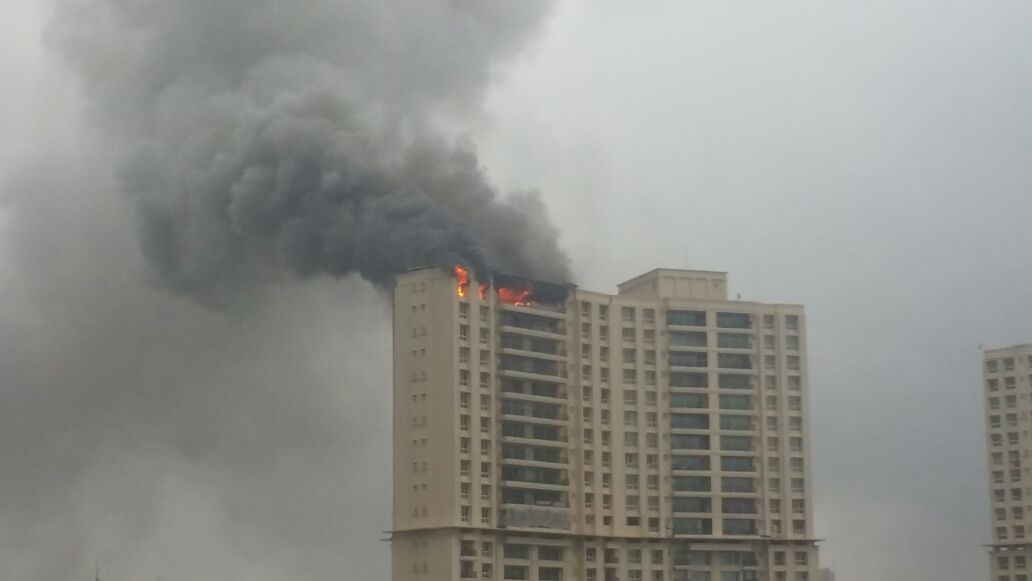 A massive fire was reported at the the top floor of a Hiranandani high-rise in Kandivali on Thursday afternoon.
The fire engulfed the top floor of the Hiranandani Heritage building (Estonia) around 1 pm on Thursday. The 30-storey tower is located at Swami Vivekanand Road near Poisar bus depot at Kandivali West.
As of 1:30 pm, eight fire engines and three water tankers are on the spot and fire fighting is underway. 2 ambulances have also reached the building.
The fire is currently confined to the top floor of the building. According to preliminary information, no one was trapped inside the flat at the time of incident.
The top floors of the building have been evacuated. However, there is no update on casualties at the moment. The cause of fire is still unknown.
Further details are awaited.
Update (2:05 pm): The entire building has been evacuated.
Update (2:30 pm): The fire is under control and search operations are underway. No casualties have been reported.
Note: The report was added immediately after the incident. It will be updated as and when more information becomes available.